American Gay Porn Star, Matt Stevens
Years Active: 2013 – 2015
TWITTER @Matt_Stevensxxx
HIGH PERFORMANCE MEN INFO:
Nationality: U.S.A.
Hair Color: Brown
Position: Versatile
Height: 5′ 9″
Eye Color: Hazel
Cock: 7″ cut
High Performance Men is pleased to present Matt Stevens who comes to us from South Beach in Miami, FL. At 41 years of age, Matt is in his sexual prime and loves showing off his worked out body. He is a true testament to keeping yourself in great shape as we mature in age. He loves working out and tells us that the gym is his sanctuary. He is 5'9″ of solid hairy muscle and you can tell he does a lot of squats when checking out his solid ass! He loves to spoil himself by eating a good Italian meal and his favorite sport is Baseball. He has a very dry sense of humor and his laughter and smile are infectious!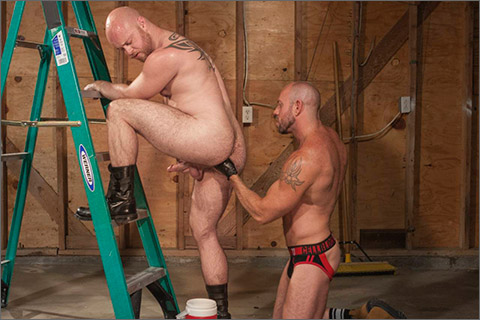 FIST PUMPERS: Matt Stevens & Chris Wydeman
The hunky muscular and bearded duo Matt Stevens and Chris Wydeman are in the garage in the midst of a heavy make out session. Chris yanks off Matt's shirt and worships his hairy armpits. With Matt bulging out of his jeans, he pushes Chris down on his knees so that Chris can deep-throat his cock with ease. Matt turns the attention to Chris and bends him over to inspect, then eat Chris' hairy bear ass. Once Matt warms up Chris' hole with his tongue, he hikes Chris' leg up onto a ladder and slowly introduces his huge fist into Chris' hole. With Matt's hand still deep inside of him, Chris' thrusts and gyrates on the hole-stretching fist. Switching positions Chris gets on all fours and uses the bottom of the ladder as leverage as Matt keeps pumping his fist in and out of Chris' asshole. Chris turns around to finish sucking Matt's cock causing Matt to unleash a thick creamy load onto Chris's face beard.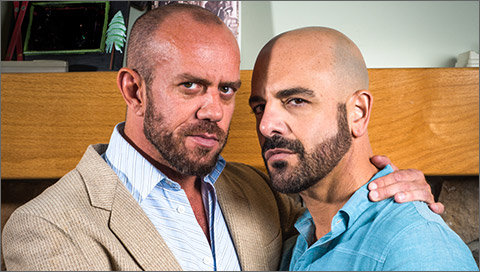 THE STEPFATHER 2: Adam Russo fucks Matt Stevens
Adam Russo visits Matt Stevens while he's reading in bed. Adam can't sleep and he's not used to being alone. Sensing that he's disrupting Adam's life with Sean, Matt offers to move out to get out of their hair. Matt's ex-stepson Cody is visiting, and was invited to stay, but his ex-wife is protesting it.Adam begs him not to go, he needs someone his own age around to talk to. Loneliness gets the best of them, as they scoot closer together. Adam's hand strokes Matt's thigh, rubbing his hand, enjoying their closeness. Slowly, the sexual tension builds and as Adam plays with Matt's beard. They kiss, excitement building as they caress their hairy bodies as Adam's dick tenting out his gray jogging pants, which Matt soon pushes his face into, licking the stiff cock through the material. Matt frees the dick and sucks takes every inch into his mouth before Adam stands him up, stopping to suck on his nipples and ending in a deep rim job, his tongue circling his hole between the muscular cheeks. The fit daddies kiss again and Matt climbs onto Adam, sliding his muscular ass down onto the thick waiting pole. Matt's cock is rock hard, pre-cum glistening as it leaks from his dick while he fucks up and down. Adam spreads Matt's cheeks, before pounding him deep and hard. As they embrace, every inch of their bodies pressing against each other, Adam slides his thick dick back into Matt's waiting hole as it greedily takes every inch. Matt wanks himself to completion, his cum dripping over his belly and Adam has a roaring orgasm.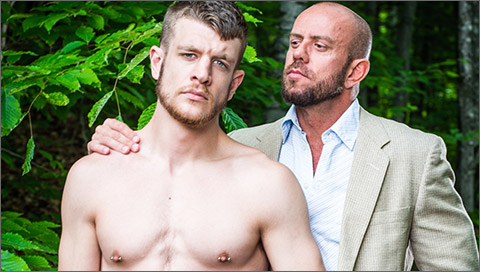 THE STEPFATHER 2: Matt Stevens fucks the step-son Caleb King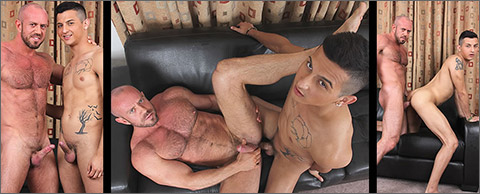 DAVEY ANTHONY & MATT STEVENS FLIP-FUCK
Muscle dad Matt Stevens and youthful stud Davey Anthony make out in the living room. They take their shirts off and kiss each others chiseled bodies. Davey pays special attention to Matt's hairy man pits. They kiss and Matt pulls down the lad's pants. He blows Davey, deep-throating and massaging his huge sac. They finish getting undressed and Matt strokes both cocks in his hands as they kiss. Matt sits on the couch and Davey goes down on his pecker. They take turns deep throating each others cocks and Davey turns around anxiously awaiting penetration. Matt pierces the lad's ass sliding his cock inside. He pounds Davey hard into the couch. They switch it up and Davey rims Matt's tight hole. Davey slides his firm cock into his muscular daddy's ass. Matt moans for more as Davey drills into him. He sits on top of Davey's cock and rides smoothly. Davey drives deeper inside from the bottom. Matt lays on his back and Davey plows into him. Matt Stevens cums while being fucked squirting cum from his throbbing member. Davey Anthony jacks off and sends hot cum flying from his cock. Matt gently strokes Davey's sensitive cock and they kiss.
TIM KRUGER & MATT STEVENS
MATT STEVENS & ISAAC HARDY FLIP-FUCK
MATT STEVENS & RIKK YORK
DRAKE JADEN & MATT STEVENS
DAVEY ANTHONY & MATT STEVENS FLIP-FUCK
MATT STEVENS & ALEXANDER GREENE FLIP-FUCK
REALITY CHECK
DIRTY SEXY JOCKS
HOUSE CHORES
GYM BUDDIES
THE JANITOR'S CLOSET
AN INTIMATE THANK YOU
MAN, YOU LOOK GOOD
LET'S STAY IN INSTEAD
ROCCO STEELE & MATT STEVENS
MATT & CAM
MATT, BRETT, VINCENT & NICK
CAMERON FUCKS MATT STEVENS' SEXY PORN STAR FEET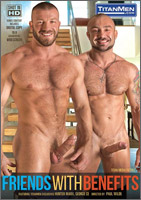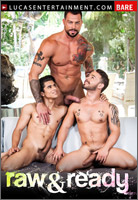 FRIENDS WITH BENEFITS
SWEAT
HARD PLAY
FOUL PLAY
SENTENCED – PUNISHED, YOU'VE BEEN WARNED – PART 2
RAW & READY
THE STEPFATHER 2
MEN SEEKING MEN
ICONMALE
JAKE CRUISE'S COCKSURE MEN
GIO CARUSO'S BAIT BUDDIES
JAKE CRUISE / HOT DADS HOT LADS
MEN.COM
PRIDE STUDIOS
HIGH PERFORMANCE MEN
HOT HOUSE CLUB INFERNO
LUCAS ENTERTAINMENT
TITAN MEDIA
CHANNEL 1 / RASCAL
CLICK HERE TO GO TO HIS HOT DADS HOT LADS BIO PAGE