Handsome Czech BelAmi Gay Porn Star, Mark Sullivan
Known Aliases / aka:
Years Active: 2017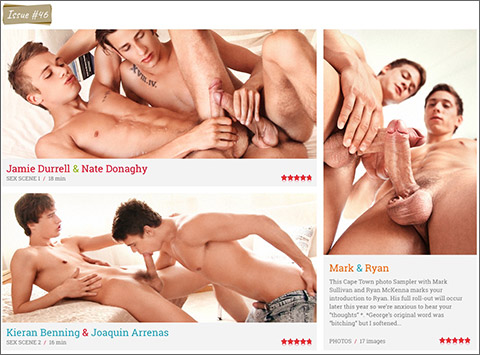 FRESHMEN ISSUE 46 – PHOTOS: Mark Sullivan & Ryan McKenna
This Cape Town photo Sampler with Mark Sullivan and Ryan McKenna marks your introduction to Ryan. His full roll-out will occur later this year so we're anxious to hear your "thoughts" *. *George's original word was "bitching" but I softened the language as I know customers never do that (walks off whistling a happy tune).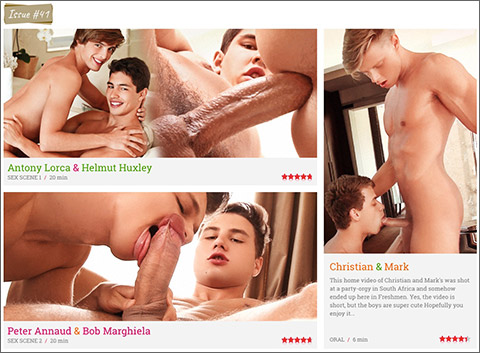 FRESHMEN ISSUE 41 – ORAL: Christian Lundgren & Mark Sullivan
This home video of Christian and Mark's was shot at a party-orgy in South Africa and somehow ended up here in Freshmen. Yes, the video is short, but the boys are super cute Hopefully you enjoy it…

FRESHMEN ISSUE 17: Mark Sullivan & Torsten Ullman
There is obvious chemistry and good humour between Mark and Torsten. This continues despite Mark's somewhat clumsy blow job. Fortunately, Torsten's veteran oral skills makes up for the newcomers shortcomings. We believe you will find the encounter as enjoyable as the boys did.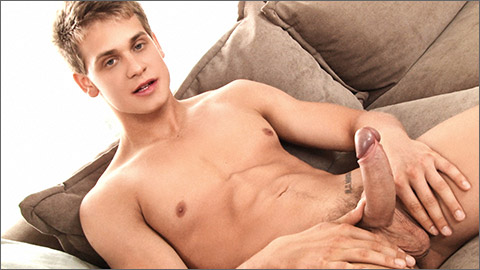 CASTING: MARK SULLIVAN
We had Mark's first scene on Freshmen in January and it seems that you liked him well enough then. As is normal, we now bring you his casting video here on BelAmiOnline. For all of you who are new to Mark, please let us know what you think of him.