Higgins Debt Dandy Broke Czech Guy, Marek Loner
Known Aliases: Debt Dandy 163
Years Active: 2016
WILLIAM HIGGINS INFO:
Age: 21
Home Town: Prague
Height: 176cm/5'9″
Weight: 70kg/154lb
Foot Size: EU42/US8.5/UK8
Penis Size: 16cm/6.3″
Profession/Student of: Salesman
Hobbies: Sport
Favorite Sports: Jogging
Active Sports: Cycling
Movie/Music/Sport Stars: Gemma Whelan
Visited Coutries: Croatia
Want to Visit Coutries: Austria
Dream of My Life: I don't know.
Zodiac Sign: Taurus (April 20 – May 20)
Marek Loner is aged 21 and lives in Prague. This sexy straight guy works as a salesman and enjoys sports, particularly jogging and cycling. He looks very good indeed as he poses for the camera. Then Marek opens and removes his shirt, showing off his sexy chest. He poses so that we can enjoy the chest and then strips further, down to his underwear. He turns and lowers the underwear to show off his sexy ass. What a beautiful ass it is too, and Marek poses, hands behind his head, to really show the shape. Then he turns again, this time revealing his soft cock and his balls, as well as his dark pubes. After letting us enjoy the softness of that cock Marek gets it very hard indeed. He stands and proudly shows it off, working through a series of great positions. Then Marek lays back, legs in the air to show the hard cock and his hot, hairy, hole. He uses his hands to really spread the cheeks for a great view of the hole. Then he turns over onto his knees and parts the cheeks again before laying back and holding that stiff cock for another great view.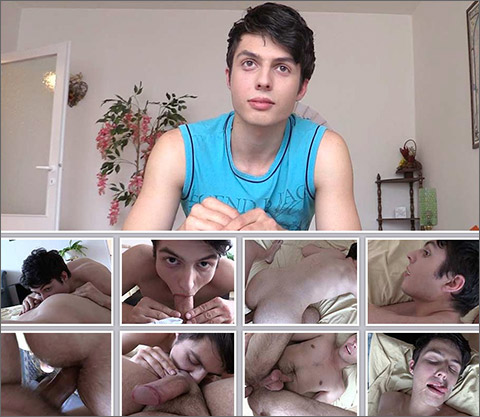 DEBT DANDY 163
Looks like I'm getting more and more famous. This boy called me seeking help. His friend visited me some time ago and recommended my services. Did he tell him any embarrassing details of the meeting we had? The boy looked very surprised about my way of helping. Maybe he was just pretending to not look like a whore. Maybe his friend told him everything. I didn't care much. He looked very cute and wanted 100 000. Yeah, like I was going to pay him that! After some negotiation, he agreed to 25 000 and 4 more meetings each worth of 20 000. A loan-shark was after him so he offered me to fuck him regularly. Too bad for him that I'm only interested in fresh and new asses. He will have to offer himself for the rest of the debt elsewhere.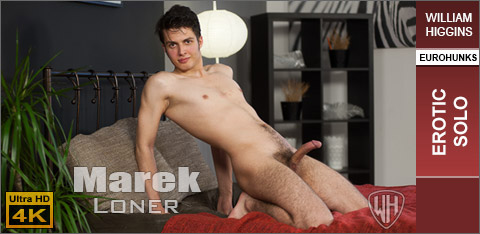 EROTIC SOLO: MAREK LONER
Marek Loner is aged 21 and lives in Prague. This sexy straight guy works as a salesman and enjoys sports, particularly jogging and cycling. After his interview, in which Marek explains that he has also wanked with some guys, he lays back on the sofa and begins to feel his body. He opens, and removes, his shirt as his hands rub over his chest and groin. Then he opens his pants too, groping inside. He pushes down the pants and gropes himself in his underwear. Then he pulls out his stiffening cock and wanks it. It looks so good as he wanks, with a full bush creating a nice backdrop. Then Marek turns over, onto his knees and really shows off his hairy ass. He reaches back and pulls the ass cheeks apart to open his hot hole. He spanks his ass too and wanks his cock down between his legs. As he parts the cheeks with both hands that hole really opens up well. Marek turns onto one side, trapping his cock and balls between his legs as he continues to rub his hairy ass. Then he is up on his knees, gyrating his hips to make his cock flail around. He grabs his cock and wanks it until he cums, moaning loudly as he does so. Then he goes off to the shower to clean up.
CLICK HERE TO GO TO HIS WILLIAM HIGGINS BIO PAGE