American Gay Porn Star, Landon Mycles / Marcus Mojo
Known Aliases: Landon Mycles (Jet Set)
Years Active: 2008 – 2017
TWITTER @landonmycles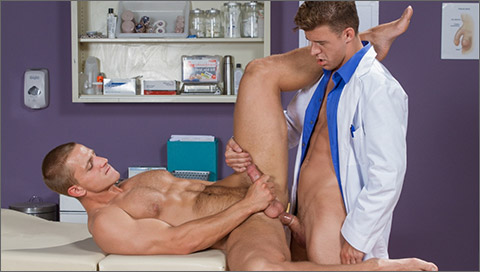 INTERNAL SPECIALISTS: JJ Knight fucks Landon Mycles
Dr. JJ Knight reviews some x-rays with his patient, Landon Mycles, whose back was sore due to muscle tension. Dr. Knight prescribes a massage treatment, which he personally delivers: a convenient excuse to deepen the doctor-patient relationship! With Landon flat on his stomach, Dr. Knight grabs two handfuls of Landon's jockstrapped ass. Parting Landon's furry cheeks, Dr. Knight dives in face first, administering liberal quantities of spit with his tongue. Landon's need for deep, sexual healing clearly requires a specialist's touch; when Dr. Knight takes his dick out, Landon eagerly swallows the monster meat. Dr. Knight's huge cock drips with spit as Landon opens wide and sucks. Returning to Landon's ass, Dr. Knight probes the tight, juicy center with his thumb, then jerks Landon's cock while eating his ass. Teasing Landon's hole with the tip of his cock, Dr. Knight knows it's time to give Landon an internal examination. Landon's ass spreads wide to accommodate the extreme girth of Dr. Knight's rock-hard rod. As Dr. Knight pushes deeper into Landon's ass, Landon's hefty balls swing back and forth. Turning over on his back, Landon throws a leg over Dr. Knight's shoulder. The intensely deep penetration of Dr. Knight's relentless thrusting makes Landon blast a huge load all over his sweaty abs, moaning and gasping uncontrollably. When Dr. Knight blows his load, it arcs through the air in a powerful jet, drenching Landon from his chest to his cock. With Dr. Knight's good loving, Landon's aches and pains are cured for good.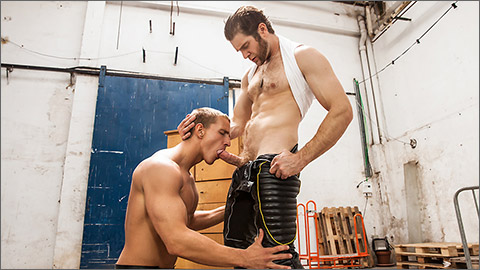 PART 3: Colby Keller, Landon Mycles
Wolverine and Colossus have some time to kill before Storm picks them up. What better way to pass the time than a super suck and fuck fest in the warehouse where Wolverine was created? Wolverine's thick meaty cock feels right at home inside his comrade's smooth tight ass as he passionately pumps away—before he realizes it's actually Mystique he's been fucking!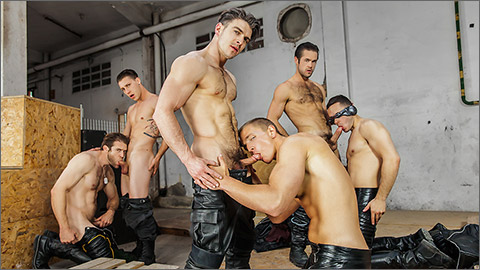 PART 4: Brenner Bolton, Colby Keller, Landon Mycles, Mike De Marko, Paddy O'Brian, Paul Canon
Cum will be spilt in Part 4, as the battle between the X-Men reaches a fever pitch. There will be more than one climax in this conclusion, as these six superheroes work out their differences with a mouth-watering jizz orgy that penetrates deep into their powerful orifices. The boys take turns sucking and fucking each other. Magneto rides Wolverine's cock as the rest of the X-Men jerk themselves off to completion into his open inviting hands.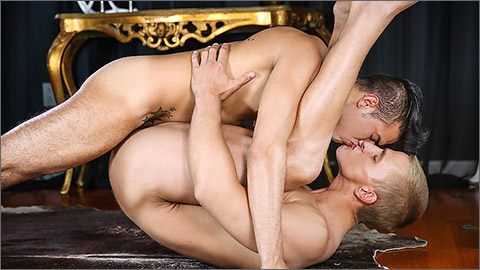 SENSES – PART 2
Leo Fuentes and Landon Mycles suck and fuck, filling all senses with orgasmic pleasure.
CLICK HERE TO GO TO HIS MEN.COM DETAILS