Men At Play Kristen Bjorn Italian Gay Porn Hunk, Marco Rubi
Years Active: 2013 – 2015
TWITTER @MarcoRubixxx
MEN AT PLAY INFO:
Hello everyone! My name is Marco Rubi.
   I am originally from Bologna a beautiful city in northern Italy. Growing up I always felt like I belonged somewhere else, I struggled with my parents when I came out at 17 and after getting my high school degree i decided to move to NYC. I lived there for over 4 years and then I travelled Europe all around. The passion to make something out of my self, has driven me to work hard and give 100% no matter what. Going back was not an option and my ambitions are always growing. The goal now that I want to accomplish is getting into Royal College of Arts in London.
   I am very passionate about visual art and photography and everything that focuses on fashion and design. Beauty in all its forms warms up my heart. If I do something beautiful at the end of the day I go to bed with a big smile on my face proud of what I made and exited about future projects.
   I came into porn because I always wanted to do it, I love showing off and I am a little bit of an exhibitionist, all of the above are the reasons that made me apply to different companies and then i just went from there.
   Working for Menatplay was definitely among my favorite work. I love all of the scene i shot with them especially because I have sex on camera as I normally would in private. The scene with Rogan Richards ' Spy guy ' has to take the prize, so far, and Dolan Wolf was a huge pleasure to work with in ' Just fucked '.
KRISTEN BJORN INFO:
Nationality: Italy
Height: 6′
Weight: 175 lbs
Dick: 7″ (17.78 cms) uncircumcised
Position: Versatile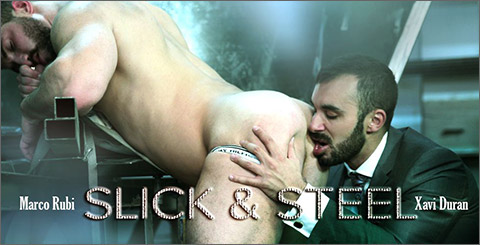 SLICK & STEEL
Marco Rubi made a big impact as one the hungriest (and fittest) bottoms in the industry a couple of years ago… but now he's back! Except this time round Marco is all grown up, looking even hotter than ever and ready to take anything we throw his way. And here at MENATPLAY we already have our big guns lined up for that amazing ass of his – but lets not get ahead of ourselves. This week we celebrate Marco's return to MENATPLAY as the buffed up steel worker who catches the eye of customer and local entrepreneur Xavi Duran. But its not just his attention that Marco raises. Xavi has a major hard-on for him and Marco knows it, so he plays the business man until he has him just where he wants him – on his knees and drooling for a taste of that amazing ass! Xavi gets more than a taste as Marco gives him full access to his ass. Young Marco may be the one taking it here, but he's in full control and pulling all the strings. Don't miss Marco's red hot comeback only on MENATPLAY.
SLICK & STEEL
SCREEN TEST
MEN IN CRACK
CASTING COUCH #312: MARCO RUBI & GORKA MARTIN
CASTING COUCH #315: JESSE DALMAU & MARCO RUBI
JUST FUCKED
CRUISING EPISODE 3 BTS
DEEP INTENTION BTS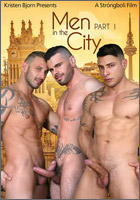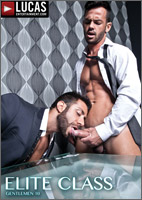 MEN IN THE CITY
STRANGERS IN PRAGUE 2
STRANGERS IN PRAGUE
GENTLEMEN 10: ELITE CLASS
MEN AT PLAY
KRISTEN BJORN PRODUCTIONS
MEN.COM
LUCAS ENTERTAINMENT
CLICK HERE TO GO TO HIS MEN AT PLAY DETAILS