Handsome Brazilian Gay Porn Star and model, Marco Antonio
Known Aliases / aka:
Years Active: 1998 – 2001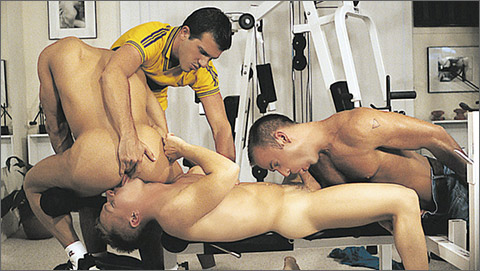 STEAL THE NIGHT: Marco Antonio fucks Dale Summer; Marco Antonio, Dale Summer and Nino Bacci fuck Matt Skyler
Here we find out what houseboy Matt Skyler has been stealing: dildos. After a few minutes of pleasuring himself with a huge dildo, Matt is caught in the act by manager Dale Summer and guests Marco Antonio and Nino Bacci. Alarmed that Matt is using their "stuff," Nino asks what Dale plans to do. Marco has an idea and a sizzling foursome develops. After much oral sex and rimming, the guys finally pair off with Marco fucking Dale then everyone gang banging Matt.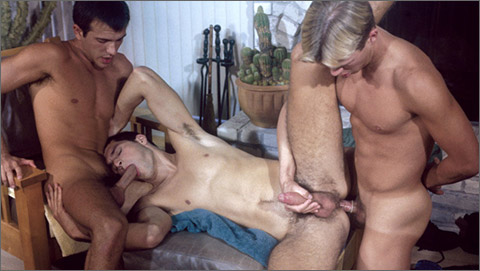 CURRENT AFFAIRS: Brennan Foster, Jean Rivera & Marco Antonio flip-fuck
Marco Antonio joins Brennan Foster and Jean Rivera for an inspired threesome. Jean kneels between Brennan and Marco, loosening their jeans and feeding on their stiff hard cocks. Slowly the men strip off their clothes as Jean works his way between Brennan's long smooth cock and Marco's uncut tool. The trio of tight muscled studs forms a cock-sucking daisy-chain, separating only to lavish specific attention between cheeks or on dangling balls. They move like a well-trained unit, gyrating around one another and savoring each members' special maleness. They suck each other, then fuck each other, until each man has overheated and spilled over, finally relaxing in the afterglow.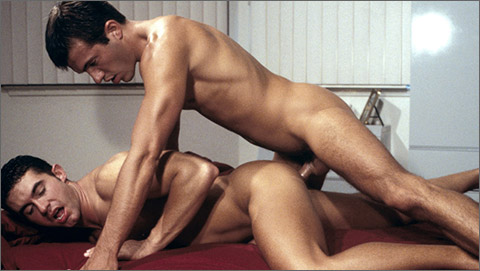 CURRENT AFFAIRS: Marco Antonio fucks Kyle Becker
Kyle Becker sneaks back into bed, horny as hell. He shakes Marco Rivera awake and the two warm to each other-both men tingling with the knowledge of their secret trysts. Kyle kneels between Marco's legs and worships his partner's beautiful uncut cock, playing with the foreskin and tenderly nibbling on the shaft. Marco lays back, soaking in the attention before he returns the favor, throating Kyle's stiff prick. They sixty-nine, enjoying each other's warmth and excitement, feeling their desire rise. They rub their cocks together, Marco sliding his foreskin over Kyle's smooth tip. Unable to restrain his ardor any longer, Marco fucks Kyle with gusto. They flip-flop and Kyle takes the lead, filling Marco with his cock. Marco reaches his peak and spews his load across Kyle's chest, prompting Kyle's own orgasm. There is nothing as potent or thrilling as this current affair as the two men fall exhausted into a well of kisses.
FALCON STUDIOS
ALL WORLDS VIDEO