Czech BelAmi Gay Porn Star, Marc Ruffalo
Known Aliases: Casey Slater, Martin
Years Active: 2013 – 2015
BEL AMI INFO:
Eye Color: Brown
Zodiac: Sagittarius
Hair Color: Brown light
Height: 178
Weight: 74
Marc's story would be one of the most moving that we have ever had in the long history of BelAmi, but I believe that it is too early to tell the story while it is still unfolding, so we will try to give you a character overview instead of a biography.
   As has been said, Marc is a professional sportsmen, and a very good one at that. From what I see, when it comes to sport he excels at everything that he tries to do. Generally he is a smiley, optimistic and open person, and as a model he is very easy to work with, Flexible, reliable and focused on giving you his very best, the same as he does in his sports. This is his 2nd year at BelAmiOnline and he has already filmed about 20 scenes and we sincerely hope that he will stay much longer.
2015 CYBERSOCKET BEST NEWCOMER NOMINEE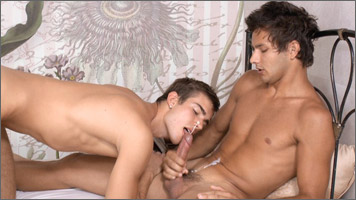 ON THE LOVE TRAIL: CLAUDE SOREL & MARC RUFFALO
Our midweek update is a vigorous affair between 2 experienced lovers Claude Sorel and Marc Ruffalo. These 2 for us made an obvious pairing, both quite quiet in nature and at the same more than a little wild in bed. Claude is so obviously turned on by Marc's rimming that he just can't wait to get his c0ck inside of him and Marc in turn gives Claude the fucking of his life.
DEBUT SCENE FOR MARC RUFFALO
PIN-UP: MARC RUFFALO
ON THE LOVE TRAIL: CLAUDE SOREL & MARC RUFFALO
SUMMER LOVIN': TIM CAMPBELL & MARC RUFFALO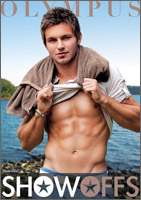 LIVE CHAT & PRIVATE SHOWS @ FLIRT 4 FREE