Sean Cody Furry Hung Power Bottom Amateur Gay Porn Guy, Manny
Years Active: 2016
SEAN CODY INFO:
Height: 5'9″
Weight: 160lb
Cock: 8″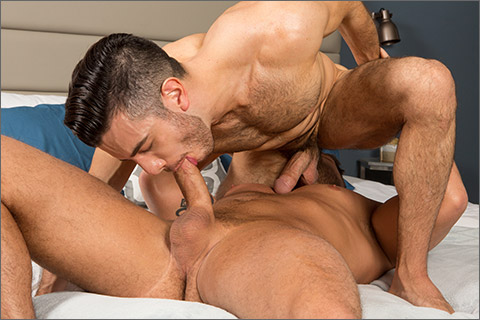 BRODIE FUCKS MANNY BAREBACK
Manny is back for some more action, and this time Brodie shows him the ropes! Manny just couldn't wait to work with one of our best, especially knowing Brodie is an all-around nice guy and, more importantly, a rough top. "Manny, how do you wanna be fucked today?" Before he could mutter a response, Brodie answered for him, "Hard, deep, and fast". Manny wasn't opposed to that, and Brodie definitely stayed true to his word. When it came down to business, he gave it to Manny really good, to a point where Manny blew such a huge load that surprised everyone!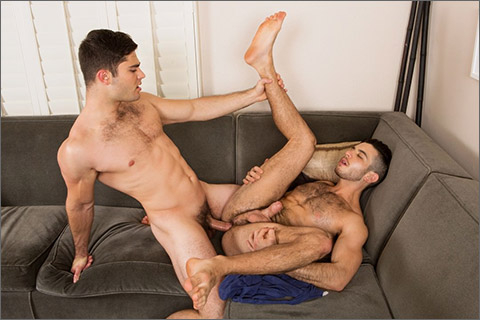 TANNER FUCKS MANNY BAREBACK
A lot of the gay solos that come in always have a SeanCody favorite that they hope to one day get paired with. For Manny it was hands down Tanner. "There is just something about him, I can't put my finger on it. I think maybe cause I've see him do some pretty dirty things on the site, it's a huge turn on. Tanner had a devilish look in his eye. "Oh I have some things planned for sure! Tanner didn't disappoint either, by the time Manny left the SeanCody studios he could barely walk but he did have a smile ear to ear and a nice full load of Tanner inside of him.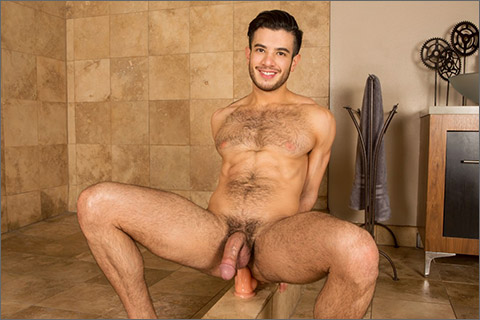 MANNY SOLO
Manny is a really sweet, young, gay guy. From the second we picked him up at the airport to when he left the studio he was the most polite, nicest kid we have seen in a long time. "So you said you were gay?" I asked. "Yup! Sure am!" "Tell me more about that." "Well I came out when I was young. I mix it up between being a top and a bottom. Some days I like to pound an ass." Manny smirked a bit. "Other days, however, I like to get used like a little slut. I couldn't help but to try to dig deeper. "Tell me more about being a little slut." Manny smiled. "I just liked being man handled. I don't really have a type but if I did I would say it would be the SeanCody type." Clearly Manny has come to the right place.
CLICK HERE TO GO TO HIS SEAN CODY DETAILS