Sean Cody Amateur Gay Porn Handsome Hunk College Jock, Malcolm
Known Aliases:
Years Active: 2017 – 2018
SEAN CODY INFO:
Height: 5'9″
Weight: 160lb
Cock: 7.5in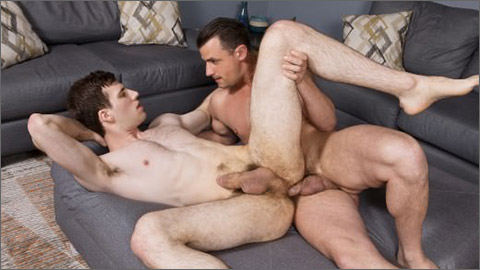 MALCOLM & ANGELO BAREBACK
Malcolm and Angelo's chemistry was undeniable. They were even caught flirting behind the scenes. Malcolm was completely in awe of Malcolm's "plump and muscular" ass. He gave him the best rim job he's ever had. "It tastes so good." These two buff studs quickly let their sensations take over. You could see that they aimed to have as much fun as they could during that shoot and the result is satisfying – down to the last drop!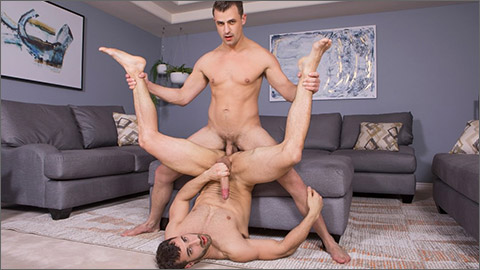 MALCOLM & RANDY BAREBACK
Randy has been craving some more dick, and when Malcolm heard about it, he stepped in to be the one to fulfil Randy's desire to get pounded. "I mean, look at that thing!" Needless to say, Malcolm's enthusiasm of being with his buff bottom, and Randy's hunger to have his hole filled, made for a great time for both of these hunks.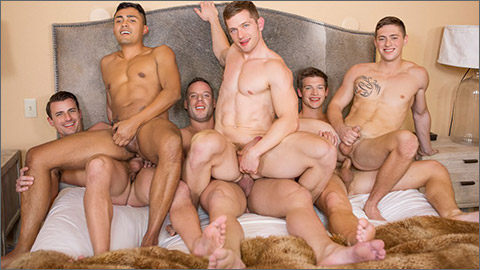 WYOMING GETAWAY: PART 5
Part two of this orgy concludes the Wyoming Getaway, but these sexy studs aren't finished yet! The boys decided to take it inside this time, and fortunately, there was plenty of cum left for all of them!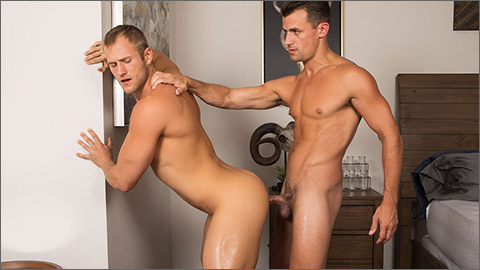 MALCOLM & BLAKE BAREBACK
Blake has had a longtime fantasy about being in a hotel room bed with his ass in the air, and having some hot guy come in and start pounding away at it… Who better to bring this fantasy to life than Blake's biggest fan? One of our newer models, Malcolm! He was eager to get all up in there, "That ass! Like, ridiculous…I've been thinking about it for a while." When asked how much he loved Blake's ass, his face quickly turned, "Oh my God…just ass for days!" Needless to say, they both ultimately got exactly what they've been wanting for a while!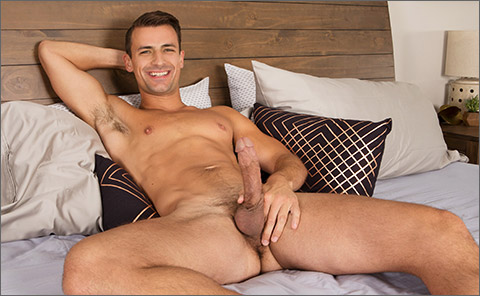 MALCOLM
Malcolm is a hottie. He was a little nervous, but the excitement of trying something new overruled anything else. "Never been naked before in front of a camera." That may be so, but the camera loved him…especially with that lean body and big dick of his!
CLICK HERE TO GO TO HIS SEAN CODY DETAILS