Sexy Italian Gay Porn Star, Luca Borromeo
Known Aliases:
Years Active: 2009 – 2019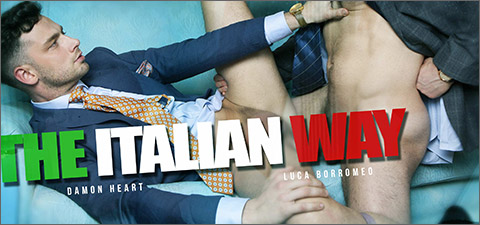 THE ITALIAN WAY
Italian men have a reputation for being impeccable dressers. Their suits are made of high-quality material and fit as snug as second skin. So when Menatplay newcomer Luca Borromeo dashes into Damon Heart's shop in need of a new tie, Damon wastes no time outfitting him with a stylish tie. But his customer service doesn't stop there.
   Luca is eager to thank Damon for his help, and he does so the Italian way. Both of them are horny as hell after checking each other out in their spiffy suits. After Damon slurps on Luca's cock for a while, Luca returns the favor with signature Italian gusto. But it doesn't stop there. He gives Damon's taut ass a thorough rimming—taking time to sniff his OTC—before he plows his cock deep into Damon's hole. It's a heavy, rhythmic ride to a couple of cumshots that will make your eyes cross. Do it the Italian Way!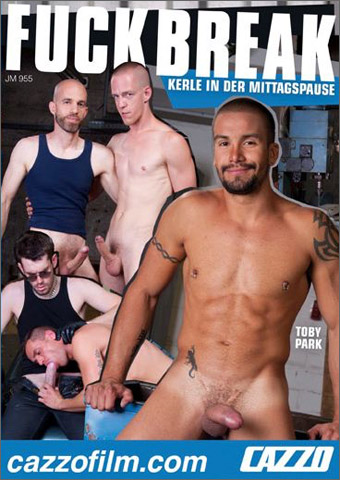 FUCK BREAK
Edward (Edward Fox) takes a ride on muscleman Luca (Luca Borromeo) in the craftmen's shack. Luca likes it a lot and longs for more of this stuff. So he goes into the streets and snatches up Toby, a young sportsmen. After having taken to XL Cocks on one afternoon Luca really earned himself a relaxed evening. Greedy Mark (Mark Furetto) isn't in need of a job training. Grunting like a pig he gets rammed by Lucas (Lucas Knowles). It's pretty obvious that they are pros.
VIDEO ON-DEMAND: Luca Borromeo @ AEBN SMUTJUNKIES THEATER