Handsome Classic American Gay Porn Star, Leigh Erickson
Known Aliases: Mark Bennett, Marc Bennett, Leigh Patrick, Bill Thompson
Years Active: 1979 – 1989
FALCON STUDIOS INFO:
Hair Color: Dark Brown
Eye Color: Brown
Height: 5'10"
Position: Versatile
Build: Body Builder
Body Hair: Smooth
Cock: 9″ cut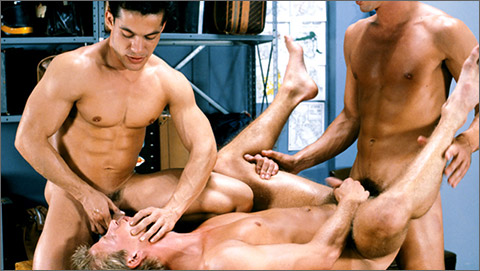 NIGHT FLIGHT (FVP-041):
Leigh Erickson fucks Melchor and Joe Gere; Joe Gere gets dildo-fucked
Joe Gere can't find his baggage, but Leigh Erickson finds a package between Gere's legs. Melchor, out looking for a snack, joins in for a tasty treat. Erickson then fucks Melchor on the desk, but Gere wants his turn with Erickson as well. Joe gets fucked by Erickson who then whips out a dildo and stretches the blondes ass-hole even wider. Melchor cums all over himself and Gere, Gere delivers a dribbler cum shot. Erickson, turned on by the ass play, shoot all over himself, messy.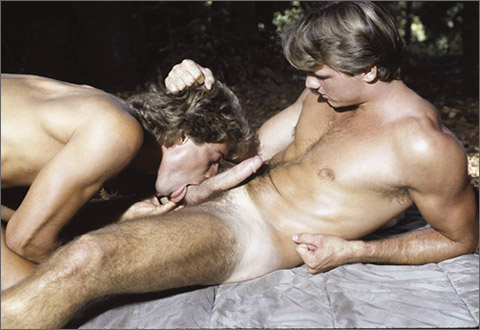 IN YOUR WILDEST DREAMS (FVP-052):
Leigh Erickson service and rides Steve Wright
Leigh Erickson comes across Steve Wrights in the forest. After giving Steve compliments he really gets things going by giving him head. Now that Steve's dick is hard and wet he climbs right up and sits on it.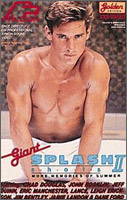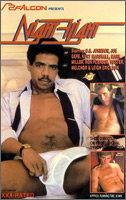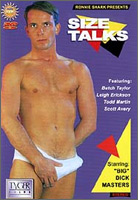 IN YOUR WILDEST DREAMS (FVP-052)
GIANT SPLASH SHOTS 2 (FVP-050)
NIGHT FLIGHT (FVP-041)
ROCK HARD (JVP- 006)
GIANTS – IT'S SO MUCH LARGER THAN LIFE (JVP-007)
SIZE TALKS
TOO BIG FOR HIS BRITCHES
THE TROY SAXON GALLERY 1
STROKE 1 – THE BEST OF BLONDS
SIZING UP – BEFORE YOUR VERY EYES
GIANT MEN
HUNK
BOYS TOWN: GOING WEST HOLLYWOOD
DOWN ON THE FARM
DETOUR (NF-144)
HEAT  November 1987, July 1988, December 1988
IN TOUCH  #112
PLAYGUY  July 1985
JUST MEN  v05 n05
SKINFLICKS  v07 n06
STUDFLIX  v04 n01, v05 n05
MALE #6
MEN MAGAZINE PRESENTS: FALCON 30th ANNIVERSARY