Sean Cody Sexy Gay Porn Star College Jock, Kieran
Known Aliases:
Years Active: 2018 – 2019
SEAN CODY INFO:
Height: 6′
Cock: 7.5″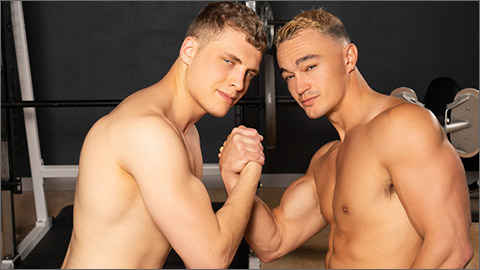 KIERAN & JAYCE BAREBACK
Tall, muscular, and hung, blonde hunk Kieran is known for being a top, but just because Jayce is looking forward to Kieran fucking him doesn't mean he's not hoping to return the favor! "Kieran's only a top, but wouldn't it be hot if I get to fuck him as well?" Jayce says with a grin. As these two get warmed up by pumping some iron in the gym, it seems like Kieran's definitely considering it, saying, "I consider myself primarily a top, but when I do want to bottom, I REALLY want to bottom." Be sure not to look away for a minute to see whether after pounding Jayce's tiny hole Kieran lets his own tight ass get some attention!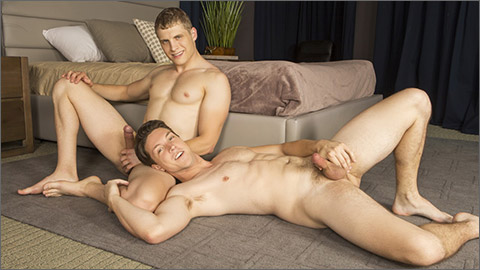 KIERAN & COLE BAREBACK
Tall, brown-haired Cole and blond-haired Keiran are out playing a game of catch under the hot sun. "I think he's the whole package. He has an amazing ass, and I can't wait to get into it later. It's going to be a blast!" says Kieran enthusiastically. "He's a big guy! Great chest, huge dick which I'm super nervous, and excited about. Might have to work at it a little bit, but we'll get it in," says Cole coyly. "I want him to be a little dominant and take charge. I want huge cumshots! I think we'll get along just fine though," says Cole. "Yeah, I think we will," replies Kieran. Now that they're both hot, horny and sweaty, it's time to take the action inside.

KIERAN SOLO
Start your week with a bang with our newest model, Kieran. This ginger hunk is a dominant top who gets turned on by bottoms with big dicks and even bigger butts. He is currently partnered, but the idea of having sex with other guys drives him crazy. Thick-dicked and sexually adventurous? He's a keeper for sure!
CLICK HERE TO GO TO HIS SEAN CODY DETAILS