Sean Cody Sexy Gay Porn Star Scruffy College Jock, Josh
Known Aliases:
Years Active: 2018 – 2020
SEAN CODY INFO:
Height: 6′
Cock: 7.5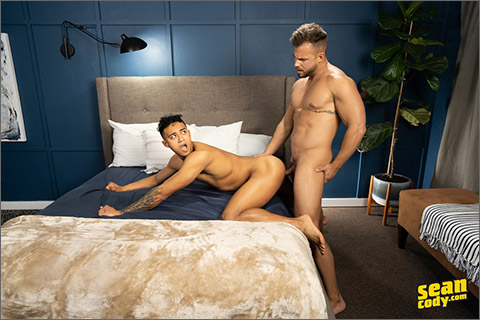 JOSH & SHANE BAREBACK
Sean Cody stud Josh always loves breaking in the new talent, so he's excited to be paired with Shane for his second-ever scene. "I'm excited to show him the ropes. I've heard that he has a nice, big, juicy ass," Josh confides. The handsome top isn't the only one who's excited for this match-up. Shane says, "I can't wait for him to top me, fuck me nice and hard." After the guys hit the park, where they playfully compare their physiques and their athletic abilities, they return to the studio to get right down to what they've both been waiting for. Shane swallows Josh's big dick and needs no encouragement to hop on and ride it, then gets fucked in doggystyle nice and deep. Before these guys are done, Shane is begging for that cock and taking Josh's big load all over his cute face.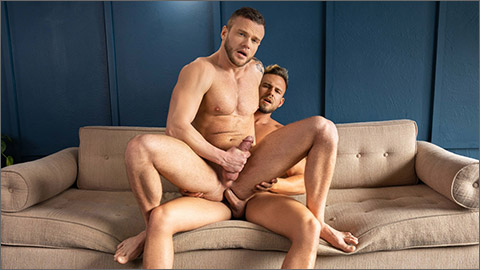 SEAN & JOSH BAREBACK
For a guy who's taken off his clothes on camera dozens of times, stripping off in the great outdoors shouldn't present a challenge, but Sean might surprise you! "I've never been to a nude beach. You would think that I wouldn't be as nervous as I am…" says Sean with a laugh. "Don't be nervous," coaxes cute scene partner Josh, who doesn't hesitate to strip down and rock out with his cock out. Once Sean gets up the courage to bare all, it's all fun in the sun as these guys splash in the surf and leave butt prints on the sand before returning to the studio for a hot flip fuck and swapping creampies.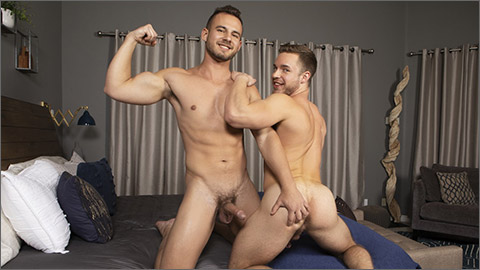 JOSH & CAM BAREBACK
Muscular Cam and chiseled Josh are taking a stroll along the beach as they head towards the house for some fun one-on-one time. "We're ready to have some fun. What are you excited about?" asks Josh. "I'm excited about your pretty large cock that I've heard great things about," says Cam. "Oh yeah? What have you heard?" questions Josh. "That you've got a nice curve that hits all the right spots, and that your loads are massive!" replies brown-haired Cam. "You wanna be my bottom? I'm excited to see that ass that I heard is so beautiful," says Josh as he cops a feel of that booty. There's nothing left to do or say as they make their way to satisfying their horny cravings.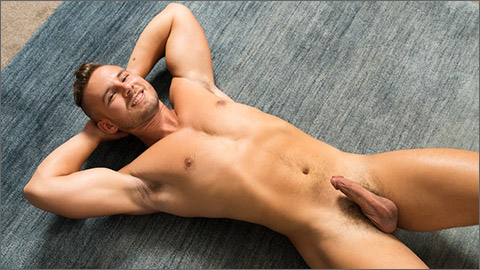 JOSH SOLO
Dark and handsome Josh is a 25-year-old retired baker who currently works in a gym. He's chiseled, toned and his cute, bubble butt will definitely make you want to cop a feel! After clocking 10 hours a day in the gym, he is looking for a change. "People definitely do the whole sauna, shower and steam room hook up thing. It happens a lot!" Josh is gay and has only been out for three years now and he affirms how much happier he is living in his truth. He had a less than pleasing experience bottoming with a 9-inch top and that led him to becoming more of a top himself. "I'll only bottom with a smaller penis," says Josh. "I'm a dom top and I'd say my sex is more animalistic. I like to be very forceful with my bottom and there's a lot of dirty talk."
CLICK HERE TO GO TO HIS SEAN CODY DETAILS