European Gay Porn Star, Johannes Lars
Years Active: 2015 – 2016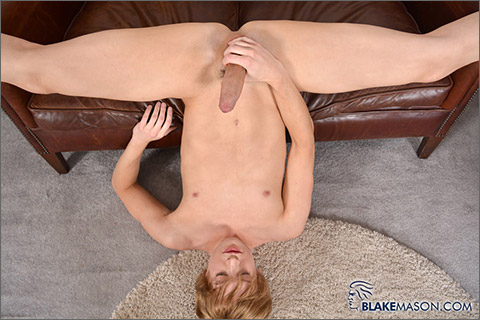 JOHANNES LARS SOLO
He looks like he could be a member of a boy band, but Johannes is interested in performing in an entirely different way. He's a dancer, and he has a perfect dancers body too. He's a very confident and easygoing young man, and he happens to have a great uncut cock that he's more than happy to share with the fans. Prepare to fall in a love, or lust, with our brand new star in the making!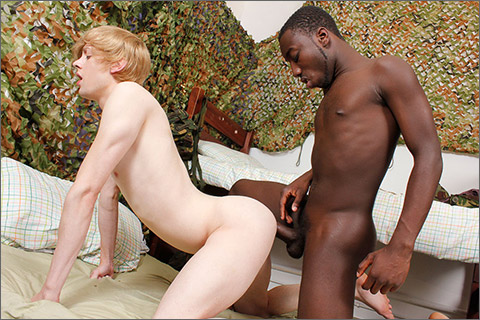 BIG BLACK AND BAREBACK: DREW KINGSTON FUCKS JOHANNES LARS
Waking in the middle of the night with a raging hard-on, black recruit Drew Kingston looks down from his top bunk on the slim, smooth twinky Johannes Lars for inspiration and jumps down to give him a wake-up call only the best of bunkmates can! Sucking on his impressively large dick, Johannes wakes with a big smile on his face, and Drew carries on getting a face full of dick! Cock hungry Johannes jumps up and raises his pert little white butt high into Drew's face who gladly obliges, getting it wet with spit before pushing his big bare dick into Drew, the thick dick stretching him wide and looking massive against those tiny white butt cheeks. Pumping him doggy style before Johannes lowers himself on top of Drew, giving the best close-ups of this interracial raw ass fucking, Johannes loves the ass-stretching action so much that when Drew empties his balls all over his freshly fucked hole, he still wants more and Drew fuck the cum into him, using his own load as lube, no wonder Johannes quickly shoots after that, giving Drew his own load all over his face!
CLICK HERE TO GO TO HIS BULLDOG DETAILS