Blond American Gay Porn Star, Joe Shawn
Known Aliases: Shawn, Joe (Corbin Fisher)
Years Active: 2016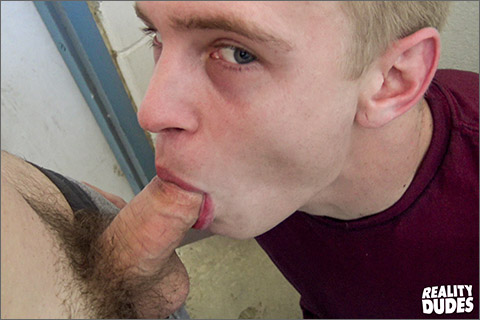 STR8 CHASER: SHAWN
All American boy Shawn is pretty shy, but boy does he love attention. As he should, since he's all around the perfect package. From his beautiful blue eyes, to his statuesque physique, every part of him leaves you wanting more. Not to mention his big uncut cock and hot tight ass getting plowed for the first time.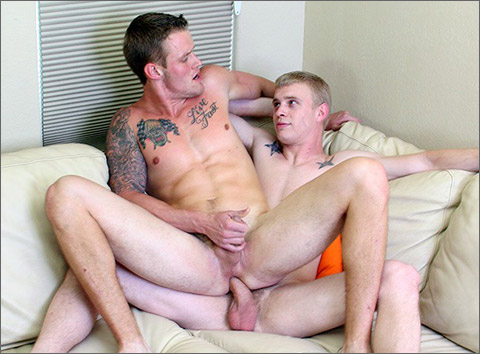 RAW CASTINGS #123: SHAWN REEVES
Shawn is in the hot seat on his way to the studio. He is a self-proclaimed porn addict who is excited about finally getting into the industry. He says that he is straight, even though he has had some experiences with guys. Although the majority of his experiences has been with women, he has both fucked and been fucked by other men. He usually needs to be drunk for that to happen, or so it seems. Alternatively, he has also tried escorting once, when he needed some money to modify a racing car of his. The things a sexy young stud will do for some cash! The casting director has decided to put Shawn with seasoned performer Joe Shawn. Joe initiates the casting video with an interview, and we soon learn that Shawn is quite the talker! Finally, after quite a bit of rambling on Shawn's part, Joe asks, "How do you feel about giving me head?" Shawn smiles and says, "Let's do it!" Getting a dick into Shawn's mouth sure is one way to get him to stop talking. And Sean can suck a dick! Joe mentions that he is doing very well, and it certainly looks like it. After proving his cocksucking skills, it's time for the big event. Shawn lies on the couch and puts his legs in the air. He looks great – Sean is in amazing shape. As Joe slowly slides his raw dick into Shawn's hole, he comments that Shawn's hole is tight. Nevertheless, Shawn loosens up after a second, and Joe picks up the pace. Once his hole gets lubed up, Shawn can really take a pounding. The director zooms up on his ass when Joe pulls out for a re-positioning. Shawn's hole is pretty and pink – it looks delicious! Shawn tries his hand at riding next. Although he says that he has never ridden a cock before, he does an admirable job of it. Joe certainly is happy as Shawn slides up and down on his bare cock. After a few minute, Joe gets Shawn into a pile driver position and fucks him hard. Shawn is putting that ass to work! He seems like a natural, even as Joe goes whole-hog on his tiny tight hole. You can tell that he is getting fucked good by the grimaces on his face. Once Joe is close, he pulls out a delivers a large load of jizz all over Shawn's freshly fucked hole. Shawn then gets himself off easily. Shawn is still breathing heavily from a satisfying experience. The director asks him how he thinks he did. Shawn thinks he did a great job, and Joe agrees. This is definitely a fantastic raw casting!
REALITY DUDES NETWORK
RAW CASTINGS
MAVERICK MEN DIRECTS