Cute Young Czech BelAmi Gay Porn Star, Jim Durden
Known Aliases / aka:
Years Active: 2017 – 2021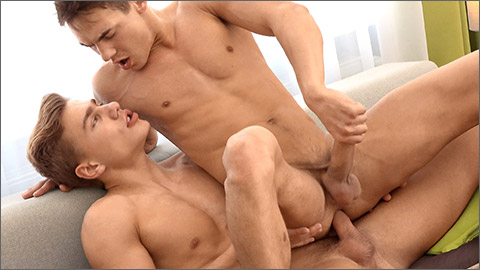 SEX SCENES 1 & 2: Elio Chalamet & Jim Durden
PART 1
Though Elio and Jim may appear heavenly, they are human. With human desires that can't always be controlled or contained. This is especially true of their desire for each other. Not only was this scene filmed at their request, but they also insisted on filming a couple of other scenes as well. Who are we to deny them their pleasure or you the thrill of watching it? Part 1 sees Elio collecting his reward for helping out Jim by fucking him, but as we all know Elio's preference is on the bottom, so in part 2 he get's all his wishes fulfilled.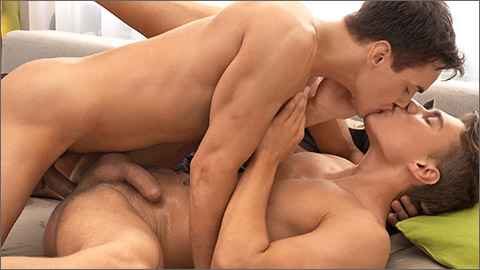 PART 2
It was the best of bodies, it was the cutest of faces, it was the most dominant of tops, it was the most sensual of bottoms. It is s a tale of two hotties, told in two parts! There are times when the bond between two boys becomes special. We had it with Kevin and Jack, Helmut and Jerome and now we have it with Jim and Elio. Their personalities are different Elio quiet, Jim is boisterous. However, they've formed an enduring bond that lasts through long separations. Our first part shows them reunited after some time apart. They soon start fantasizing of heading off to the end of the world together. While their dreams might be of traveling, their libidos force them to go to the bedroom. Though their dreams are put on hold, our fantasies of seeing these two hotties together is fulfilled.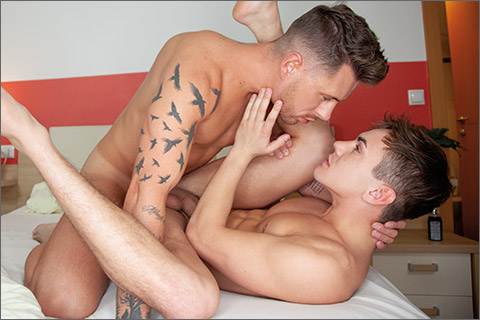 THE CHALET: Josh Moore fucks Jim Durden
After a day skiing on the mountain, Falcon Exclusive Josh Moore heads back to his room. As he finishes taking off his clothes, he hears a knock at the door. Josh answers the door naked and finds BelAmi Exclusive Jim Durden from room service there to deliver a beer. Impressed by Josh's cock, Jim lets himself in and strips down before giving Josh a sopping wet hummer. From the tip down to the balls, Jim doesn't waste an inch when it comes to savoring Josh's cock down his throat. Impressed by Jim's cock sucking skills, Josh throws Jim on the bed, where Jim keeps professing his need to choke on Josh's uncut rod. To prep Jim for what's to come, Josh flips Jim around to give his hole a deep tongue-bath. Unable to resist any longer, Jim climbs on top of Josh and slides down on Josh's raw cock. Jim takes a bareback drilling from Josh's huge uncut fuck-stick in multiple positions before blowing his load all over his abs. The steamy session finishes with Jim gulping up Josh's cum that's shot directly in his mouth.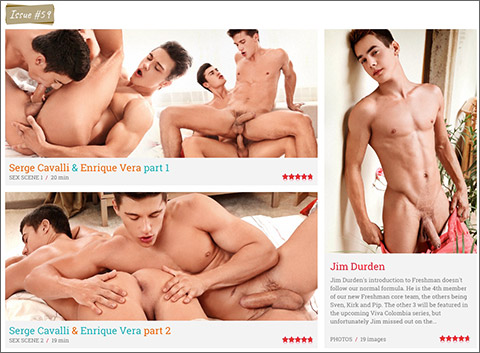 FRESHMEN ISSUE 59 – PHOTOS: Jim Durden
Jim Durden's introduction to Freshman doesn't follow our normal formula. He is the 4th member of our new Freshman core team, the others being Sven, Kirk and Pip. The other 3 will be featured in the upcoming Viva Colombia series, but unfortunately Jim missed out on the trip. Today is our 1st look at Jimand you will get to see more of him early next year.