BelAmi Czech Gay Porn Star, Jean-Daniel Chagall / Jean Daniel
Years Active: 2009 – 2016
BEL AMI INFO:
Zodiac: Leo
Height: 184
Weight: 70
Hair color: Brown
Eye color: Brown
Dick size: 17
Dick type: Average
When Jean-Daniel first arrived in our offices, George Duroy asked him about shooting full sex scenes. "He was very straightforward. He told me that he was not opposed to shooting and that he was in bad need of the money, because he had a fairly high debt," George recalls. "But he wouldn't go ahead without asking his folks at home about it because he didn't want to lie to them. And so he did." Two weeks later, he called and confirmed that he had been given the go-ahead. "I could hear him blushing through the telephone." That was in April of 2009. Since then he has participated in a couple of fashion shoots in Paris as well as photo sessions with Greg Gorman, Howard Roffman, Marty Stevens and George himself, all of whom expressed pleasure at working with Jean-Daniel. He has also made several extended trips to Cape Town, South Africa, which exposed him to new cultures and broadened his worldview. Jean-Daniel now has a number of episodes under his belt for Bel Ami and gets better every time. "It is interesting to see how happy he is coming here and working, discovering a whole new world," George says. The trip to Paris was his first plane trip; sharing a room with Luke Hamill, his first anal penetration. A trip to Budapest brought his first drag show experience. "All of it he loved immensely, feeling a bit like Alice in Wonderland" recalls George. "For me it was great fun to see him savoring it." By now Jean-Daniel's debts have been paid off and luckily for us, he has indicated no interest to quit and return to his previous life in an industrial neighborhood. George considers meeting Jean-Daniel "love at first sight" and believes he is becoming a first-class model. He is already one of the most popular boys among our online customers. "Jean-Daniel appeals to the twink lovers because he is quite youthful," George says. "But with that incredible body, he appeals to muscle lovers at the same time. And he is also quite tender and sensual. These are rare qualities to find in one package."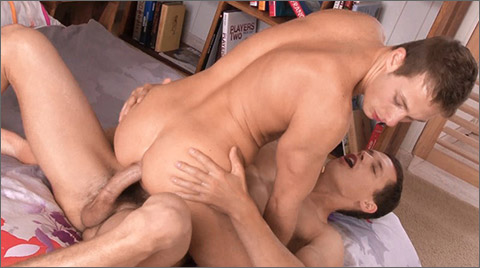 SUPERSTAR PAIRING
When two of BelAmi superstars are paired together they do what they do best: Giving each other (and us) loads of pleasure. Marcel and Jean-Daniel like their sex anywhere from mild to wild, but for today's stand out performance they have chose sexy and sensual…. BelAmi love making at it's best.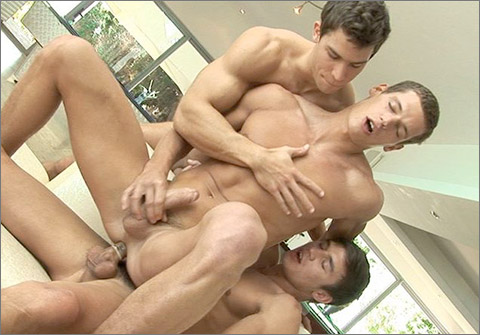 KRIS EVANS, DARIO DOLCE & JEAN-DANIEL CHAGALL
An afternoon at the beach with Kris Evans, Dario Dolce & Jean-Daniel Chagall quickly turns into a smoking hot 3-Way. Once inside the boys go to work on each other. A little foot action, some hot cock sucking but it's not long before they start licking ass so they can fuck! In this 3-Way Dario takes command as the bottom for Kris & Jean-Daniel!
   The boys keep the action going into part 2. With so much muscle and testosterone it was hard to keep the boys apart. The boys decided to take a dip in the pool and again the fun turned to sex shortly after. This time Jean-Daniel would be the bottom at the center of the attention and for good reason. Jean-Daniel has one of the finest asses around and Dario & Kris were more than happy to enjoy.
BEL AMI
CORBIN FISHER / AMATEUR COLLEGE SEX
JEAN-DANIEL CHAGALL @ FLIRT4FREE
BEL AMI LIVE AT FLIRT4FREE