Sean Cody Sexy Gay Porn Star College Jock, Hayes
Known Aliases:
Years Active: 2018
SEAN CODY INFO:
Height: 5′ 8″
Cock: 6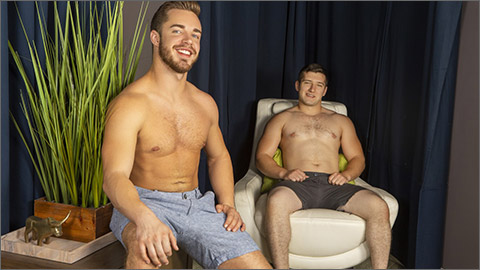 HAYES & CAM BAREBACK
"I'm gonna suck Cam's dick today," says adorable, muscular, brown-haired Hayes. "It was definitely interesting being in the park with people watching us wrestle," says chiseled, blue-eyed Cam. "He looked really good in his grey singlet. His butt is definitely number one. His butt is amazing, and he has great legs; built like a little tank," adds Cam. "When he reached his arm around my crotch I got a little started," says Hayes about his hung cock. "Get ready for some rock hard cocks and super tight assholes!" proclaims Hayes. From wrestling in the park to the bedroom, the boys finally get to release.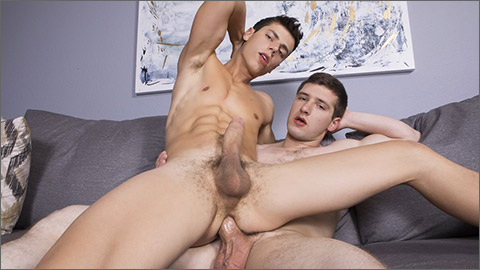 HAYES & KALEB BAREBACK
"Are you nervous?" asked Kaleb. "A little bit, but excited," said Hayes. The bi-curious newcomer gets to experience a lot of firsts with Kaleb, who was more than happy to give up his bubble butt to him. "I can't wait for this guy to be inside of me today," he said. Both guys jumped straight into action! Kaleb gorged on Hayes's meaty dick, who followed by fucking him good and hard – his big balls slamming the bottom's ass. There's nothing hotter than watching two sexy studs going at it!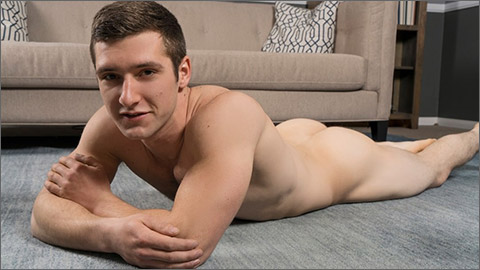 HAYES SOLO
Hayes has a nicely toned body, a slightly hairy chest and a cute butt – he's got a nice set of balls too! "I work out almost every day," he said. He says he masturbates and has sex quite often. "I am basically horny all the time." He was genuinely excited by the prospect of coming back after his solo scene. 'What I'm looking forward to the most is anal sex, cause I've never done it with either a guy or a girl." Looks like he's at the right place!
CLICK HERE TO GO TO HIS SEAN CODY DETAILS