Hung Handsome Uncut Gay porn star, Hal Rockland
Known Aliases / aka:
Years Active: 1994 – 1998
excerpt from Men Interview – Oct 1997 issue
" I knew Vince was doing porn. I had a car crash in Denver and I needed to pay off the deductible on my car. I had just been in Las vegas. I had driven back, and the first place I went was Vince's house. He said, "Oh, there are these stupid awards I have to go to, and I'm feeling sick, and I'm tired, and I don't want to go." I said, "I'll drive you there." Because in my mind I knew I was going to meet some of his contacts and I'd be able to pay off my deductible."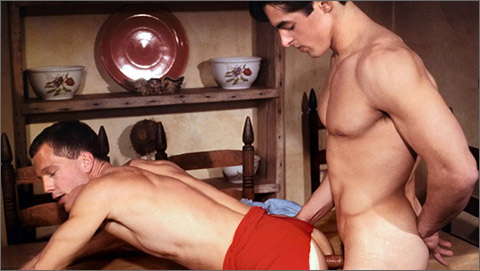 SADDLE TRAMPS: Hal Rockland fucks Patrick Ryan
Popular stud Hal Rockland can fuck anytime, anyplace and anywhere and he shows off his sexual prowess one night when he takes care of eager customer Patrick …

BY INVITATION ONLY: Hal Rockland fucks Hunter Scott, Cort Stevens jacks-off
In this scene, Hal Rockland and Hunter Scott meet unexpectedly in a shared bathroom. Hal asks for some help with his tie, but Hunter has more in mind. Hunter enjoys slurping on Hal's uncut cock before Hal spreads Hunter's hole open wide then fucks him. At the end of the scene, Cort Stevens is summoned to the mystery guest where he must strip and jack off.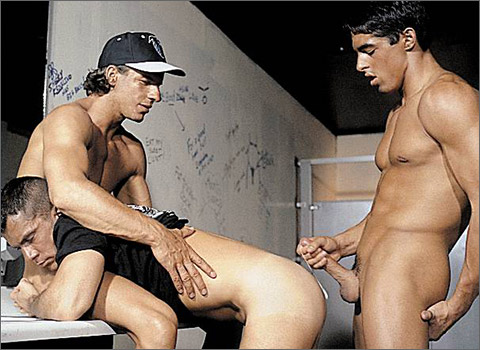 FLASHPOINT: HOT AS HELL: Hal Rockland fucks Bruce Mathews with Luc Russell, Kurt Thompson
Inside a truckstop restroom several truckers are hanging out. Hal Rockland walks to a urinal and pulls out his mammoth cock. Another trucker watches him, stroking his own dick. He gets down and takes Hal's cock in his mouth and sucks it long and hard. Another couple truckers come over and their dicks grow hard in their pants. Before long, one of them is sandwiched between Hal and the other, getting fucked by Hal's thick dick and sucking on the other cock, swinging between the two like a pig on a spit. They all splash quarts of cum on each other, which drips down to the sticky floor in a puddle.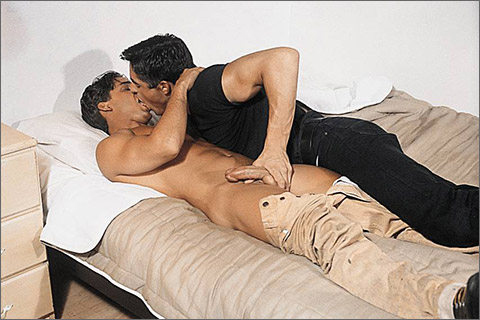 FLASHPOINT: HOT AS HELL: Hal Rockland tends to Scott Baldwin
Hal Rockland tends to Scott Baldwin after he's been roughed up by rednecks. When he reaches Scott's cock, Hal sucks it into his mouth and feels it swell. He kisses Scott tenderly before moving back down and rimming Scott's hole…warming and opening it up for his stiff thick cock. Eagerly, devotedly, tenderly Hal fucks Scott and soon the men are overcome by the intensity of the moment. Soaking each other in their loads.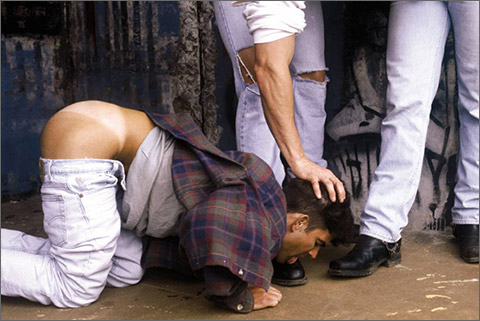 THE RENEGADE: Ken Ryker and Hal Rockland face-fuck Joe Kent
A desolate cliffside road… the rumble of a Harley Davidson echoes across the rugged hillside. Ken Ryker and Hal Rockland are looking for some hot action. Stopping to take a piss by an abandoned bunker, the two renegades are spotted by Joe Kent, a handsome young hitch-hiker willing to do anything for a ride. First Ken, then Hal, take turns with his slurping willing mouth, ramming their cocks down his gaping throat. They force their young sex slave to the floor, fingering and slapping Joe's sweet white ass as he licks their boots. Hal can hold back no longer, shooting gobs of hot cum into the cold mountain air. Ken soon erupts, spurting thick streams of cum.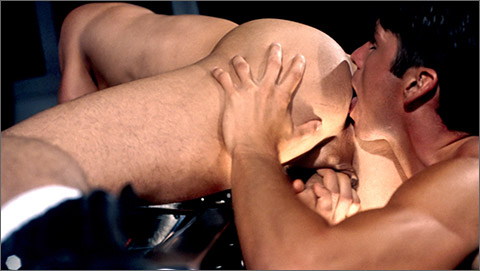 THE RENEGADE: Hal Rockland fucks Chris Ramsey
Bartender Chris Ramsey runs his hot wet tongue up into the sweaty crack between Hal Rockland's asscheeks. Hal's slick hole and hard fuck-ready tool make Chris rock hard and hornier than ever. Hal throws Chris onto the pinball machine and shoves his cock into the bartender's hot young ass. Over and over, Hal bangs away, jamming Chris against the cool metal surface until his rampaging cock shoots. As Hall grinds his satisfied groin into the bartender's asscheeks, Chris blasts his load all over the the pinball machine…"tilt!"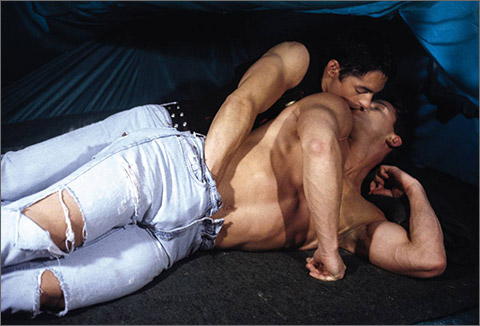 THE RENEGADE: Hal Rockland and Ken Ryker
Next to the campfire, the sexual tension between Ken Ryker and biker buddy Hal Rockland cracles electrically. Hal is the first to reach out and say with a touch what cannot be siad with words. Tentatively at first, Ken's trembling hands pull Hal to him… their lips meet in a searing tongue-tangling kiss that bonds these two hot men together in a way they never dared to believe. Passion flares and gives way to raw energy as the two men suck and squeeze each other's rock-hard cocks. Soon Hal and Ken are entangled in a winner-takes-all sixty-nine, each one trying to stuff as much of the other's cocks down their throat as possible. Grunts and moans of desire echo in the still night air as the two horsehung young men revel in each other's virile bodies, each one satifying the other; each one satisfying himself. After an eternity of frenzied man-to-man sex, Hal and Ken bring each other off, spraying the inside of their tent with gushers of cum.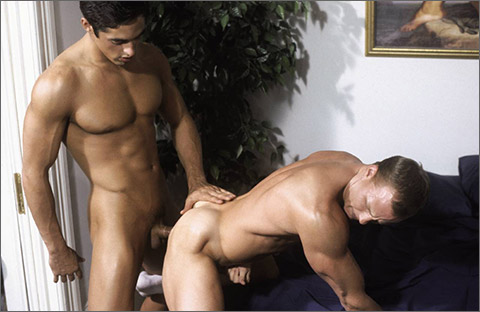 THE BACKROOM: Hal Rockland fucks Casey Jordan
Casey Jordan reunites with ex fling Hal Rockland in a sensual and passionate reunion as Hal tops eager Casey.
CLICK HERE TO GO TO HIS FALCON STUDIOS DETAILS
VIDEO ON-DEMAND: Hal Rockland @ AEBN SMUTJUNKIES THEATER
DVDs & ON-DEMAND: Hal Rockland @ TLA VIDEO