Handsome Spanish Tattooed Uncut Gay Porn Star, Frank Valencia
Years Active: 2014 – 2015
TWITTER @frank_vlc_porno
UK NAKED MEN INFO:
Country: spain
Age: 34
Cock size: 8 Inches
Position:top
Frank Valencia is a big, hung and extrovert mate. His personality is chatty and friendly, but his sexual style is aggressive and dominating! He is a horny Fuckermate and loves to pleasure his hungry bottom mates. He is a perfect porn star and a perfect Fuckermate.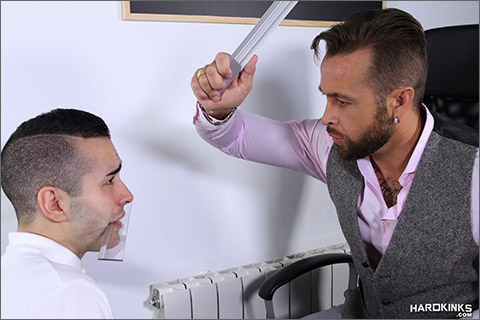 TEACHER'S PET
Rafa has failed another exam and he would do anything to not repeat a year. His teacher prepares an exercise in discipline to re-educate him and make him a helpful student and a slave of profit.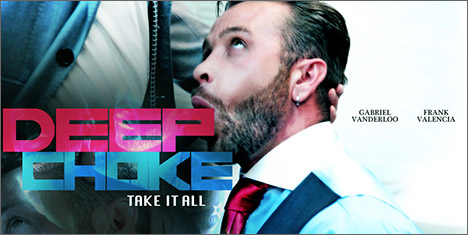 DEEP CHOKE
Frank Valencia's dull morning is brightened up by a surprise text message from a friend with a photo of his shy work colleague, fully naked and dick in hand. But when Gabriel asks to see the photo he's not at all happy and demands that he delete it. But cheeky Frank knows better than to let such a good opportunity go to waste and dares Gabriel to take it out right there in the office to prove it to him that his dick is really that big. Gabriel sees it he won't be satisfied till he sees his cock so hesitantly agrees, unzips his suit trousers and flops out his meat. But Frank wants to see it fully hard and gives his work colleague a helping hand to get him in the mood. Frank is hungry for cock and Gabriel definitely gives to him good, grabbing Frank his hair and forcing his huge wood deep in the back of his throat until he's choking on it. Gabriel then begs Frank to fuck him, and he's happy to assist, pounding his colleagues juicy hole again and again and releasing months of built-up sexual tension.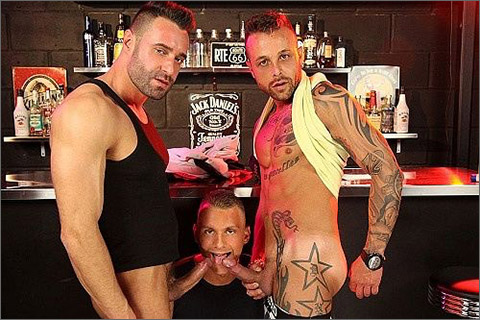 FRANK VALENCIA & MATEO STANFORD
Our sneaker sex boys are sexed up and ready for some smelly trainers, uncut cocks and hot, squirting cum. Frank Valencia and Mateo Stanford are enjoying a sex sandwich (with a brief cameo from Shay Cruz, who just couldn't keep his tongue of their tools). But when Shay leaves it gets even hotter – Mateo surrenders his taut, toned, muscular arse. Frank pumps Mateo's hot mouth and tight hole before unloading a gooey load of hot cum in his handsome sub boys eager face.

DOMINATED IN THE SHOWER 4
After a hard workout session two hunks meets in the shower to start a dirty session between pigs. Big gallons of piss and amazing blowjobs mixed with sweat and testosterone between muscle males.
This movie contains: Anal Sex, Blowjobs, Dildos, Humiliation, Muscles, Piss, Spitting, Trackies
FRANK VALENCIA & EHRIK ORTEGA
ROAD FUCKERS
FRANK VALENCIA & ANDREA SUAREZ
FRANK VALENCIA & MATEO STANFORD
SEX COLORS
FRANK VALENCIA SOLO
FRANK VALENCIA & AARON STEEL
UK NAKED MEN
BUTCH DIXON
MEN.COM
CLICK HERE TO GO TO HIS UK NAKED MEN DETAILS
CLICK HERE TO GO TO HIS HARDKINKS DETAILS