Handsome Hairy Uncut Colt Studio Model Gay Porn Star, Erik Korngold
Known Aliases: Chris Colt, Christien Colt, Christian Colt
Years Active: 2001 – 2005
COLT STUDIO INFO:
Age: 34
Sign: Taurus
Height: 6′ 02″
Weight: 240 lbs
Dick Size: 9″ x 7″ uncut
Position: Versatile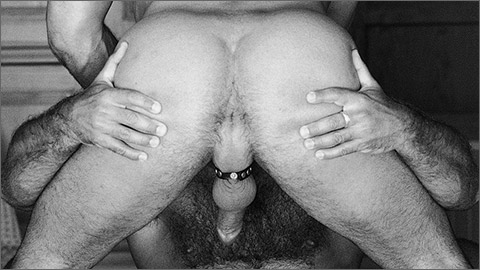 OPEN HOUSE
This has got to be the wildest real estate deal ever recorded! Tom Chase is a successful agent in Palm Springs who has come to expect surprises from his clients. He's put to the ultimate test when he meets his newest client, the massive Eric Korngold. The air is charged with masculine electricity as these two studs start peeling off their clothes. And when the pool man arrives, thats when things really get wild!

PALM DRIVE

CLICK HERE TO GO TO HIS COLT STUDIO DETAILS

COLT 50th ANNIVERSARY ALBUM #2 – LEATHER
Since 1967 COLT Studio has been setting the standard in masculinity, showing the male physique in all its glory. The world has changed a lot over the last 50+ years, but what hasn't changed is COLT's dedication to providing you with the world's hottest and strongest men… COLT Men are what dreams are made of.
In celebration of our anniversary, we have put together a brand-new set of digital magazines dedicated to the rich history of our COLT Men. Our 50th Anniversary Albums show you exactly what you want to see and much, much more. Our second installment, Part 2 – LEATHER, brings into focus those men who are living and breathing their sexy lives in and out of leather. Whether you like em' hairy or smooth, bulging muscles or lean and ripped… We can all agree that there's nothing quite like a man sporting the likes of leather and looking oh, so confident doing so. These men have what it takes and they know exactly how to wear it. Why not find out for yourself?
Follow along as we offer you the legendary equipment of legendary COLT Men, such as Mark Christian, Chris Ingram, Jesse Ditmar, Adam Champ, Tom Chase, Erick Korngold, Dick Huge, Alain Gerard, Samuel Colt, Tony Ganz, Joe Falco, Mark Alexander and Ryan Hayward.

COLT CALENDAR MEN #11 – LEATHER
COLT Calendar Men Digital Magazine #11 – Leather is a full-color digital compilation of major highlights from various COLT Calendars which features some of our most iconic COLT Men from over our 52+ years in PDF downloadable format.
Features COLT Men Icons: Cover man Walt Ford, Pete Kuzak, Mike Pereyra, Joe Falco, Mark Alexander, Haus, Neal Howard, Nick Dipalma, Franco Corelli, Joel Hancock, Tony Mills, Beau Wheeler, Pat Webb, Ed Ventresca, Mike West, Skip Piston, Tom Chase, Erik Korngold, Buddy Houston, Ken Ryker, Buck Hayes, John Bell, Tony Lombardy, Jake Andrews, Wade Neff, Rod Roddick, Rio Majeska, Jesse Ditmar, Jake Tanner, Chet O'Roark, Mike Dasher, Billy Herrington, Marshall Cline, Todd Maxwell, Jason Brahm, Carlo Masi, Nick Battle, Scott Butcher, Frank Vickers, Link Benedict, Gus Mattox, Ray Dragon, Diego De La Hoya, Zak Spears, Gunner Hyde, Paul Underwood, Bruce Abidor, Matt Horner, Fritz Bowman, Tony Ganz, Taylor Burbank, Jeff Williams, JD Amos and Brant Royale.

COLT MEN 39
COLT HAIRY CHESTED MEN CALENDAR 2003
COLT LEATHER CALENDAR 2003
COLT HAIRY CHESTED MEN CALENDAR 2004
COLT LEATHER CALENDAR 2004
COLT HAIRY CHESTED 2010 CALENDAR

HONCHO July 2002
TORSO March 2003, May 2008
LATIN INCHES September 2006
ZIPPER r023, r033

MEN MAGAZINE PRESENTS: COLT STUDIO

WATCH IT NOW AT: Erik Korngold @ AEBN / SMUTJUNKIES THEATER