British Bearded Kinky Uncut Gay Porn Star, Dolan Wolf
Known Aliases: Dolan Wolfe
Years Active: 2009 – 2015
TWITTER @DolanWolfXXX
2015 PROWLER PORN AWARDS NOMINATIONS
   BEST BRITISH DADDY 2014
   BEST BRITISH FETISH PORN STAR 2014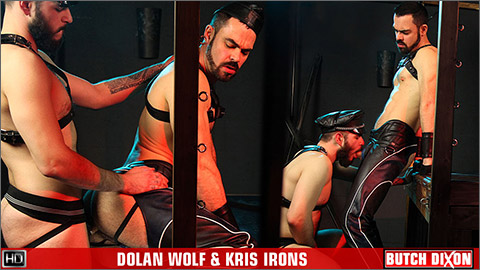 KRIS IRONS FUCKS DOLAN WOLF
Dolan Wolf is on his back on the fuck-table, with his hairy hole, lubed up and ready for new-cummer – Kris Irons. The two horny, hairy, big dicked guys are soon sweating up a storm. Dolan can't wait to get that massive, curved, Greek dick up his hole. You know what they say about the Greeks – they invented homosexuality – and by the looks of Kris they're getting damn good at it. Dolan offers his muscular rump in every way possible, aching for the full length of girthy gristle, before he squirts out his thick load all over himself.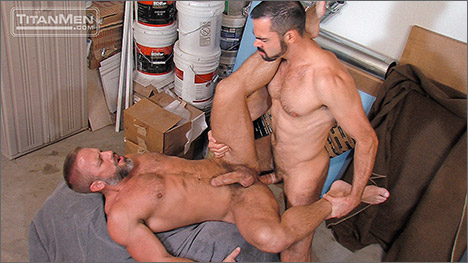 OPPORTUNITY KNOCKS
SCENE 1 – WELCOME HOME: Dirk Caber & Dolan Wolf
Dirk Caber gets reunited with high school coach Dolan Wolf—the two finding themselves in a heated verbal exchange in Dolan's garage. "You gonna take your dick out?" asks Dirk, as Dolan is reminded of their past locker room encounters when Dirk would "ask me if you were ever gonna get as big as me, ask if we could compare." Dirk's bulging boner is released from his tight jeans, the two stroking before Dirk gets on his knees. He stares at Dolan's pulsing cock, caresses his sac and rubs his tight stomach before teasing the shaft and underside with his tongue. He engulfs and worships Dolan's beauty, looking up at the stud: "Doin' alright, coach?" Dolan sucks his former student back, Dirk's cock bouncing up with force when released from his mouth. Dolan fucks Dirk, an aerial shot capturing both of their tight muscle bods as the top's cock disappears. Dirk fucks him back doggie style, the two f inally standing as they jack off side by side—Dirk's load landing on the coach's cock.
TITAN MEN
HOT HOUSE
HOT HOUSE CLUB INFERNO
COLT STUDIO
KRISTOFER WESTON'S BOUND JOCKS
CAZZO FILM BERLIN
UK NAKED MEN
BUTCH DIXON
ALPHAMALES
EUROCREME
BULLDOG PIT
CLICK HERE TO GO TO HIS TITAN MEN DETAILS
DOLAN WOLF, DELTA KOBRA & SAM BISHOP
JEFF STRONGER FUCKS DOLAN WOLF
DOLAN WOLF & TYLER RUSH
ALESSIO ROMERO, ROGUE STATUS & DOLAN WOLF AT IML
ARMAND RIZZO & DOLAN WOLF -TICKLING
DOLAN WOLF & DIRK CABER – CUM SHOT
DOLAN WOLF & MITCH TYLER – BALL PUNCHING
BRYAN COLE & DOLAN WOLF AT IML
JESSY ARES TOPS DOLAN WOLF
BOB HAGER TOPS DOLAN WOLF
DOLAN WOLF & JESSY ARES
DOLAN WOLF & BOB HAGER
DOLAN WOLF AT IML
PUMPED & FUCKED
TIKO FUCKS DOLAN WOLF
DOLAN WOLF FUCKS MARCO SESSIONS
DOLAN WOLF
LUCIO SAINTS FUCKS DOLAN WOLF
DOLAN WOLF FUCKS JASON TORRES
HARLEY EVERETT FISTS & DILDO-FUCKS DOLAN WOLF
TREY & DOLAN
DOLAN SOLO WITH DILDO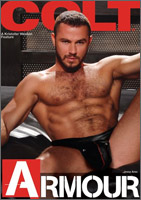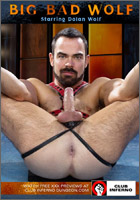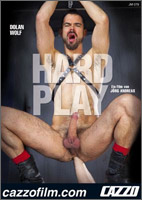 ARMOUR
MUSCLE RIDGE
MINUTE MAN 41: SLICK
OPPORTUNITY KNOCKS
CUT TO THE CHASE
BIG BAD WOLF
ENLIST YOUR FIST
LONG ARM OF THE LAW 1
HARD PLAY
HUNGRY HOLES
WRESTLED
DRILLED
CHOIR BOY
BOSS vs TWINK
ASS GAMES
WORKMEN
BALLS DEEP
THE LOCKER ROOM
BEEFY BUILDERS
CHECK MATE
GAME ON
SAINTS AND SINNERS
HARD GRAFT
HUGE REWARDS
TROJAN'S DREAM TEAM