Debt Dandy Broke Czech Guy needs money, Peter Andre
Known Aliases: Peter Andre, Dom Ully, Tom Uli, Joshua Clark
Years Active: 2015 – 2018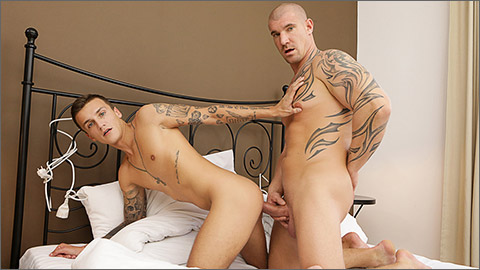 CHARGED COCKS
Dom Ully has found himself at the mercy of muscle man Max Born. Bound and used like a cum dump, Dom gets impaled by Max's thick cock in more holes than one. Hold on tight because you're about to witness raw tension turn to unrestrained lust!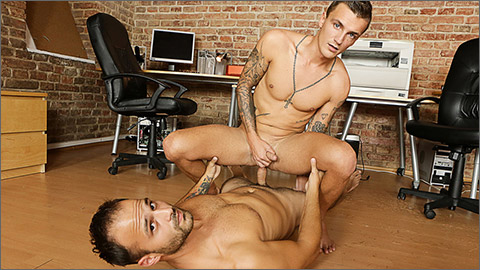 SLAPPED RAW
We've all worked for someone who's impossible to please. Imagine if smoothing things over were as easy as offering your ass? Dom Ully does just that when he angers mean boss Kotly at the office. Fucked into oblivion on the office floor, Dom learns how to submit to his sexy superior. We're pretty sure he'll be asked to stay late more often now.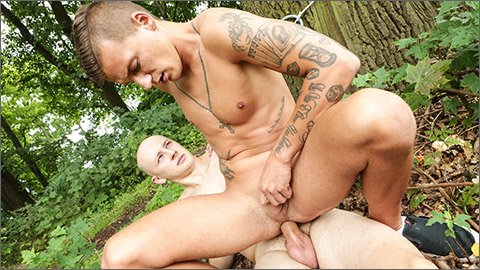 CHANCING ON COCK
Ricky is methodical in his hunt for fresh man meat. Dom Ully gives a good chase, but nothing can stop Ricky from tracking down this delicious prey and devouring him right there in the forest. Check out this heart pounding pursuit culminating in a raw display of sexuality.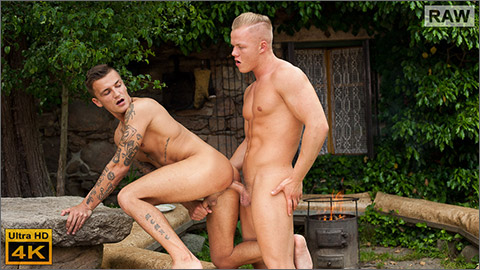 FULL CONTACT: BODA GOLD & PETER ANDRE
Peter Andre and Boda Gold are enjoying a barbecue with a couple of friends, Hugo and Nikol. Hugo and Nikol take the food and go off to finish preparing everything as Boda and Peter chat and soon turn to other things. They kiss each other, rubbing and groping at the same time. Peter opens Boda's shorts and releases his stiff cock. Leaning over Peter takes the hard cock in his mouth and sucks on it. His bead bobs of the throbbing cock and then they kiss again. Boda pushes his shorts down for Peter to return to his sucking. That cock looks so tasty as Peter wanks and sucks on it. Then Boda returns the favor, his mouth finding Peter's throbbing cock and sucks it hard. Petr's hand pushes the head down on his rock hard cock. Peter then bends over and presents his ass for Boda to rim. Boda's hot, wet, tongue laps at the inviting hole. Then Boda positions himself and slides his fat cock deep into the eager hole. His cock stretches the hole wide and he fucks it deep. Peter wanks himself as Boda fucks his hole. Then, when Boda sits down Peter slides his ass down on the fat cock for more fucking. He rides up and down on it as Boda reaches around and wanks him. Peter's cock flaps about, staying hard as he keeps riding the cock that is so deep in his hole. Then Peter lays down and Boda fucks him some more, going all the way in. Peter wanks himself as Boda pounds his hot hole. Wanking hard Petr soon dumps his creamy load all over himself. He milks his cock dry as Boda keeps fucking that ass. Then Boda pulls out and stands over Peter to shoot his hot cream to end a wonderful scene.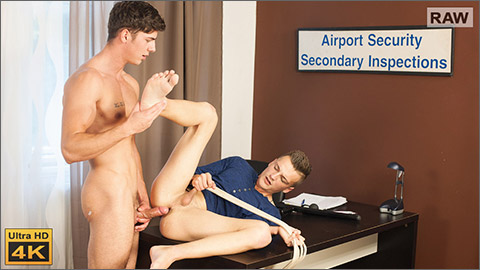 AIRPORT SECURITY: MARTIN GAJDA & PETER ANDRE
Martin Gajda is in charge of Airport Security today and Peter Andre is sent in to see him. Martin questions Peter and has him sign a form, prior to inspecting his luggage. Everything seems fine with the luggage so now Martin has to search Peter in person. He Begins to feel all over Peter's body and then overpowers him, gagging his mouth and pulling his pants down before bending him over the table. Martin seems to think that Peter is a terrorist and is concerned to show him how he deals with them. Martin pulls his stiff cock out of his pants and shoves it in Peter's mouth, making him suck in. As Peter is made to suck that big, hard cock Martin strips completely. Then he goes to check out Peter's sexy ass. He rubs his nightstick up and down the ass crack and then does the same with his stiff dick. He then shoves his dick deep into Peter's ass making him moan as he feels the cock fucking his tight hole. That cock slams in and out of the ass fucking it deep. Martin's fucking speeds up and he spanks the ass too as he takes his pleasures. He turns Peter over to fuck him some more. Peter wanks his own cock as his ass gets pounded hard. That thick cock really stretches Peter's hole and his cock throbs in his hand as he wanks and shoots his hot load all over his shirt. That sends Martin over the edge and he pulls out to shoot his cum over Peter's ass.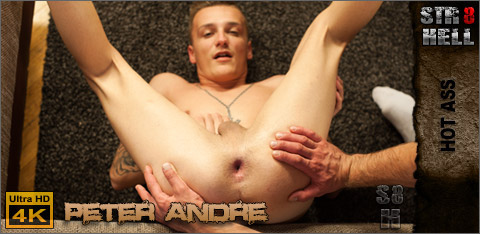 HOT ASS: PETER ANDRE
Peter Andre looks so sexy as he kneels on the sofa feeling all over his clothed body. It doesn't take long until he has his chest bare and his hard cock out and in his hand. Then he strips completely, laying back on the sofa with his legs in the air to expose that hot ass. His cheeks are spread wide to show that tight hole as a helping hand arrives and drips oil. The hands rub the oil all over that sexy ass as Peter wanks his throbbing cock. Alan Carly is the helping hand and he feels all over the hot ass, taking more oil and dripping it on the hole. A finger rubs the oil over the hole and then slips inside. Peter continues to wank his cock as Alan's finger probes his hole, going in nice and deep. The hands pull the cheeks even wider apart and then Peter turns over, onto his knees. More oil is applied to the ass as he wanks himself down between his legs. Alan's finger slips back into the hot ass, fucking it right up to the knuckle. Alan takes a dildo and shoves it fully into Peter's waiting hole. That ass gets fucked deep as Peter keeps pulling on his dick. The toy comes out so we can inspect the hole. Then it goes back in to fuck some more. Peter turns onto his back once more, legs up. That hole looks so inviting as Alan pulls on the ass cheeks before shoving the toy back in. The toy comes out for us to check the hole again. Then Peter sits up and wanks his cock until he shots his hot cum over his left thigh. He milks the cum from his cock to end a great video.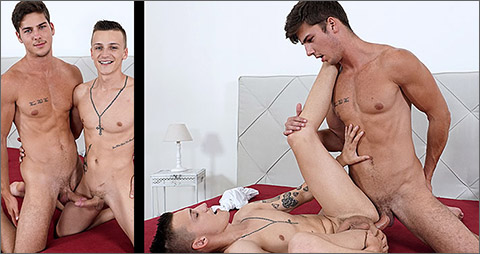 ANDREW LEWIX BAREBACKS DOM ULLY
Jock studs Andrew Lewix and Dom Ully jump in bed and kiss softly. Dom pulls up Andrew's t-shirt showing us his rock hard abs. He pulls down Andrew's shorts and sucks his thick hard cock. They take their clothes off and Andrew sucks on Dom's prick while stroking his own meat. Dom gets on all fours and Andrew rims his ass getting it juicy wet. Andrew eases his raw cock into Dom's ass and slowly begins to bareback him. Andrew's speed picks up and he gives Dom a good pounding. Andrew lays on his back and Dom mounts his raw cock. Andrew slaps Dom's ass cheeks as Dom rides him bareback. Dom is a great bottom and loves the feel of Andrew's pole deep inside him. Dom bends over and kisses Andrew as he plows him. Dom jumps off his ride and Andrew sucks his dick again. Andrew lays Dom on his back and fucks him bareback, his rod sliding in and out. Andrew pulls out and they both stroke their cocks furiously. Dom streams cum onto his abs. Andrew shoots on Dom's hole. He takes his cum soaked raw cock and pushes it into Dom's ass a few times, seeding him. Andrew bends down and gives Dom a sweet kiss.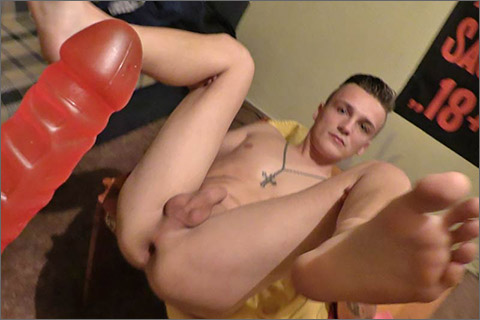 DEBT DANDY 119
Mobile phone blocked, rent not payed and job is gone…. merry Christmas. This guy really fucked up his holidays. Even though in most cases the boys behaved irresponsible and stupid and therefore caused their situation themselves I still feel sorry for them. Half year ago a member wrote me that I am sometimes mean or rude to the guys… it might appear rude when I make them serve me sexually in return for my financial help. But otherwise it wouldn't be the lesson which they obviously need. They should consider the money not as a gift. Today's "client" was a real beauty. Young, nice face, well-trained as I could see even when he was dressed. I wanted him. And he wanted my money. So come on boy, strip and get on all fours…
BROMO
WILLIAM HIGGINS
STR8HELL
BADPUPPY
UK NAKED MEN
DEBT DANDY
CLICK HERE TO GO TO HIS WILLIAM HIGGINS BIO PAGE