Cute Falcon Studios American Gay Porn Star, Dany Brown
Known Aliases / aka:
Years Active: 1988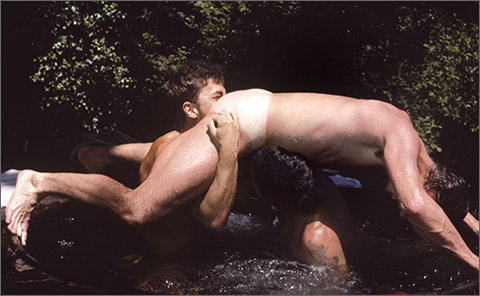 DEEP IN HOT WATER: Luke Bender fucks Danny Brown
Luke Bender and Danny Brown are up for an afternoon of mansex. Luke jams some fingers up Danny's ass, prepping it for an assault by his big cock.

DEEP IN HOT WATER: Luke Bender enemas and dildo-fucks Danny Brown and Brad Mitchell
Luke Bender and Danny Brown are joined by Brad Mitchell and the trio head down to the hot tub to play with each other and a whole bag of dildos. Then Luke shoves garden hoses up Danny's and Brad's butts for an amazing double enema scene that's quite breath-taking. This three-ring circus continues with more assplay, cocksucking, rimming, fucking and double-duty cornholing before all three guys unload in copious spurts of cum.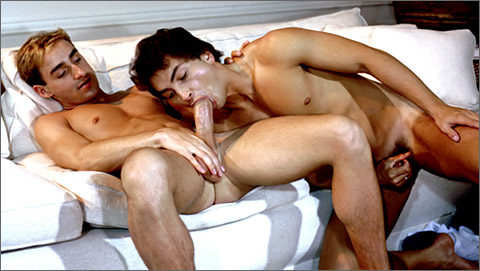 MADE FOR YOU (FVP-063): Mike Gregory fucks Danny Brown
Mike Gregory, an experienced employee of 'Inside Out' Cleaning Service, has to supervise the new guy, Danny Brown. Upon entering the house, Danny is instructed to pick up and clean under everything in the living room. Mike returns with a stack of clean towels, catching Danny sniffing some dirty underwear he found between the sofa cushions. Immediately Mike grabs Danny by the back of the head, forcing him into his own rock-hard crotch. Opening his zipper, Mike reveals his big rigid cock. Danny sucks his supervisor and simultaneously strokes his won tool. Ever-so-willingly, Danny anxiously stretches his ass cheeks showing Mike his hungry hole. Mike fingers Danny, opening that tight ass and then shoves his swollen prick all the way up Danny. Danny moans with enjoyment as as Mike thrusts harder and harder…pushing both studs into spewing their loads.