Sean Cody Sexy Gay Porn Star College Jock, Conrad
Known Aliases:
Years Active: 2017 – 2019
SEAN CODY INFO:
Height: 5′ 11″
Cock: 7″ cut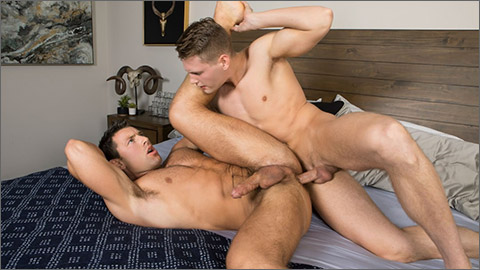 CONRAD & SHAW BAREBACK
Conrad is back, and as excited as ever to fuck some ass. Since we know he's an ass guy, we paired him up with somebody with a great bubble butt! He wasted no time getting started with Shaw, and went right for his shirt to reveal his muscular physique. Shaw responded by getting a sneak peek into Conrad's shorts…at this point, the sexual tension was really crazy, so we had to let them just go at it!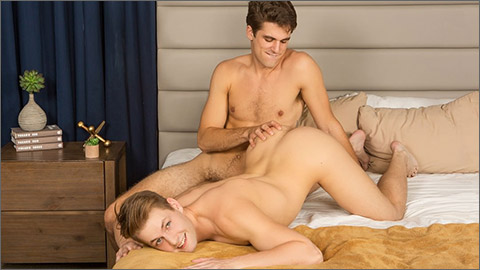 JESS & CONRAD BAREBACK
"Damn! It's even huge when you're not even fucken hard!" Conrad marveled over Jess's huge dick and slurped it right up! Apparently, he was hungry. Jess's cock grew bigger and bigger while Conrad played with it more and more, and all you heard from him was "Holy shit!" and "Holy fuck!" Cum machine Jess gave his bottom a merciless ass pounding and multiple hot loads, but Conrad took it like a champ! Good on him!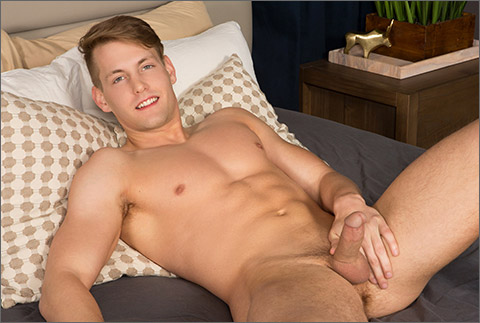 CONRAD SOLO
"I really like to eat ass. That's one fetish I have. Whenever I'm stroking it, I just think about the person sucking my dick while I eat their ass." Conrad came clean. "When did you realize this?" He was straight forward, "When I tried it." It seems as though he tries everything once to see if he likes it or not. That certainly is a plus. Pair that with a great dick and there you have it!
CLICK HERE TO GO TO HIS SEAN CODY DETAILS