American Exhibitionist Gay Porn GayHoopla Amateur, Clay Anker
Years Active: 2015
GAYHOOPLA INFO:
Height: 5'11" / 1.80m
Weight: 195 lbs / 88.5kg
Cock: 7″ / 17.8cm / cut
Fun-loving skateboarder looking to get out and explore the world.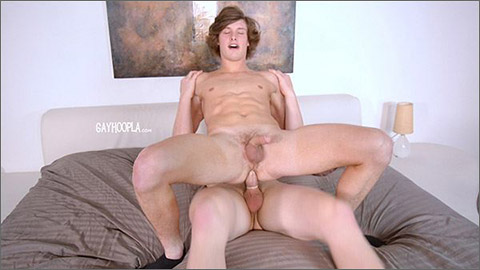 CLAY GETS FUCKED BY ZANE PENN
Dmitry Dickov is upset over Clay Anker missing his flight for a shooting weekend. He brought Zane Penn in for a meeting to explain the situation. Fast forward 2 weeks, Zane finally was scheduled to meet Clay for a scene. Zane definitely played hardball with Clay grilling him on being careless. Zane caught Clay eye-balling his cock so he pulled it out for Clay to viciously suck. He wanted to taste Clay himself before having him bend over to check out his tight virgin ass. Although it was so hard to squeeze into in the beginning, Zane finally got that asshole all wet and slippery. Clay started to enjoy it more and more as he got railed. Surprisingly, Clay road the cock like a champion for his first male experience. He bounced on that dick like a basketball hitting the wood over and over again.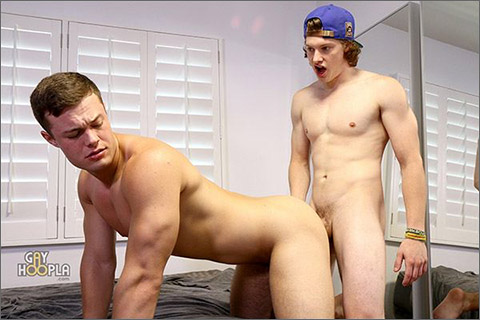 FLIP FLOP WITH CLAY ANKER AND MICHAEL EVANS
Clay Anker & Michael Evans have a ball flip flop fucking at GayHoopla. These guys filmed this scene at the very end of the week. They had a blast hanging out and getting to know each other prior. Clay was only supposed to top Michael but they decided they wanted to FLIP FLOP instead. This video ended up turning into a fucking banger. The guys had such a fun experience with each other that I think they were actually sad but happy when it ended. Definitely a five-star video.