William Higgins Czech Slovak Gay Porn Star, Borek Sokol
Years Active: 2013 – 2015
WILLIAM HIGGINS INFO:
Age: 19
Home Town: Most
Height: 180cm/5'10"
Weight: 67kg/147.4lb
Foot Size: EU41/US8.3/UK7.8
Penis Size: 17cm/6.69″
Profession/Student of: Locksmith
Hobbies: Sport
Favorite Sports: Martial Arts
Active Sports: Thai Boxing
Movie/Music/Sport Stars: The Rock
Visited Coutries: Croatia
Want to Visit Coutries: Italy
Dream of My Life: To get ritch!
Zodiac Sign: Scorpio (October 23 – November 21)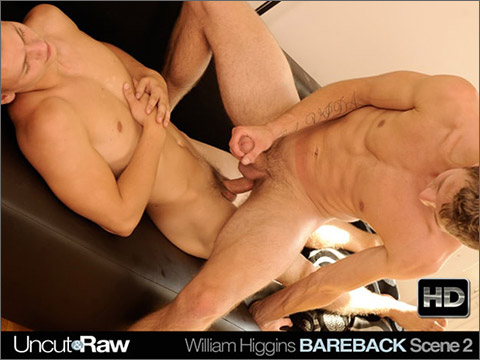 UNCUT & RAW: Borek Sokol, Jaro Grygar
The extraordinary director, William Higgins, has returned! His latest film UNCUT & RAW features 12 hot and uncut studs fucking completely raw on camera. You won't want to miss this film, after 2 decades of being on hiatus, you better believe Higgins gave his all in this bareback fuckfest. Dalibor Hlava, Filip Cervenka, Jaro Grygar, Borek Sokol, Just Angelo, Adam Rupert, Kamil Jezek, Petr Kluk, Radim Hajek, Viktor Baco, Tonda Smolda, and David Koral fuck uncut and raw, and some for the first time with a man! You won't be able to hold back when you watch this William Higgins hit!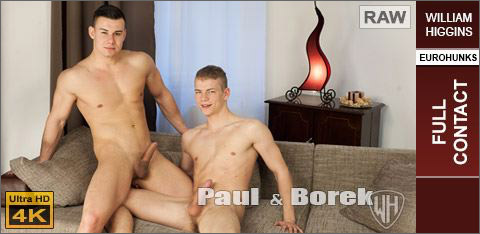 FULL CONTACT: PAUL HUNTER & BOREK SOKOL – SCREEN TEST RAW
When the gorgeous Paul Hunter first came to us we paired him up with Borek Sokol for a Screentest. Borek takes the leady, feeling over Paul's sexy body and then kissing him. He soon helps Paul off with his jeans and underwear, phshing his tee shirt up and kissing his nipples. Soon the tee shirt comes off too and we have a fully naked Paul. Borek's shirt comes off too and he rubs his body over Paul's taking his cock in his mouth to suck. That cock is rock hard as Borek's mouth wraps tight around it. He sucks on the cock as Paul moans with pleasure. Then Borek moves up to kiss Paul. Borek then lays back and gets his cock out, which Paul quickly goes down on, showing what a great job he can do at sucking. Borek's jeans come off to give better access and Paul's hot mouth wraps tight around the throbbing cock again. Borek fucks his dick up into Paul's mouth as he holds his head in place. They then move to a 69, with Paul on top working hard on Borek's dick. Borek needs more than cock though and gets to work on Paul's ass as his legs are in the air exposing the hole. He rims that ass and then begins to finger it too. Paul wanks himself as his hole feels the finger slipping in and out. With that hole loosened Borek gets behind Paul and slides his cock deep inside. He fucks him hard and deep as Paul moans loudly. Paul takes it very well and is soon sitting his hot ass down on Borek's cock riding up and down on it. His own cock stays rock hard as he rides. Borek takes over and fucks his cock up and into Paul's eager hole. Then Pauls moves to missionary position for Borek to fuck him mmore. Paul wanks himself and soon shoots his load as Borek fucks him. Borek milks Paul's cock as he continues to fuck. Borek's cock rams in and out of Paul's ass giving it too him real good. He is ready to cum and pulls out to shoot his hot cum over Paul's cock and balls. After all that hot action Borek leans over and they kiss each other before going to the shower to clean up.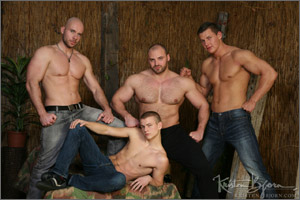 RAW ADVENTURES SCENE 3 – ABDUCTED
WILLIAM HIGGINS
KRISTEN BJORN PRODUCTIONS
CATALINA VIDEO
CLICK HERE TO GO TO HIS WILLIAM HIGGINS BIO PAGE
CLICK HERE TO GO TO HIS KRISTEN BJORN DETAILS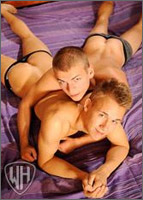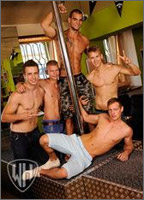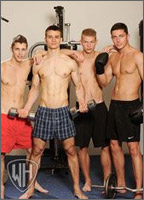 RAW ADVENTURES #3 – ABDUCTED: BOREK SOKOL, MAREK BOREK, ONDRA MATEJ, TOMAS FRIEDEL
FULL CONTACT: PAUL HUNTER & BOREK SOKOL – SCREEN TEST RAW
FULL CONTACT: MARTIN MERLOT & BOREK SOKOL RAW
FULL CONTACT: VILEM POSTO & BOREK SOKOL SCREEN TEST RAW
FULL CONTACT: BOREK SOKOL, JARMIL SLADKY & FILIP CERNY RAW
FULL CONTACT: TONO MILOS & BOREK SOKOL – SCREEN TEST RAW
FULL CONTACT: LUKY SVIT & BOREK SOKOL – SCREEN TEST RAW
FULL CONTACT: TOMAS BERGER & BOREK SOKOL
FULL CONTACT: BOREK SOKOL & MILAN ZRZEK
FULL CONTACT: BOREK SOKOL & PETER VAN DON – SCREEN TEST
FULL CONTACT: BOREK SOKOL & JARO GRYGAR
FULL CONTACT: BOREK SOKOL & TOMAS ZADANY – SCREEN TEST
FULL CONTACT: BOREK SOKOL & LIBOR BORES – SCREEN TEST
FULL CONTACT: BOREK SOKOL & DANIEL JUST – SCREEN TEST
WANK PARTY 2013 #7
WANK PARTY 2013 #6
WANK PARTY 2013 #5
MASSAGE: TOM VOJAK
MASSAGE: LIBOR DUHEC
MASSAGE: ALAN CARLY
MASSAGE: PAUL BELONEK
MASSAGE: JIRKA MLADICE
MASSAGE: VLADO TOMEK
MASSAGE: HONZA ONUS
HELPING HAND: BOREK SOKOL
AIRPORT SECURITY: BOREK SOKOL, HONZA ONUS & FILIP CERNY
AIRPORT SECURITY: BOREK SOKOL & FILIP CERVENKA