Blond Twink turned Hunk Gay Porn Star & Webcam Performer, Rob Ryder
Years Active: 2009 – 2015
TWITTER
COLLEGE DUDES INFO:
Height: 5.8
Weight: 150
Age: 18 (on date of first production)
Nationality: American
Sophomore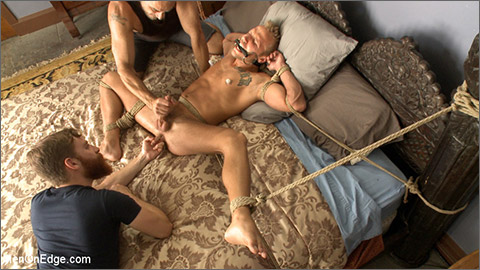 BI SOUTHERN HUNK GETS HIS FIRST EDGING IN BONDAGE
Southern stud Rob Ryder is a hot bi guy who has never been tied up and edged, so Jessie and Sebastian decide to treat him to a full session. They strip Rob to his underwear and secure him to a chair, making sure his hands can't go anywhere near his dick. By the time Sebastian finishes the ropes, Rob already has a raging boner. They blindfold the boy to heighten the sensations of their tongues running over his cock and nipples. Using the fleshjack, they ramp up the edging, leaving Rob begging to cum. But Jessie and Sebastian aren't done yet. Rob gets introduced to two hitachis and Jessie's mouth, nearly blowing his load. They move Rob to the bed and tie his limbs off to the bedposts. Lying spread out on the bed, Rob has his toes worshipped and asshole explored. The vibrating cocksheath has Rob dripping with precum before Sebastian tastes Rob's hole as Jessie sucks him off. Deciding to finally let the boy cum, Jessie and Sebastian milk a thick load from Rob before a brutal tickling and cock torment. They fit the cock sheath back on Rob's sensitive dick and leave the room as he struggles against his bondage.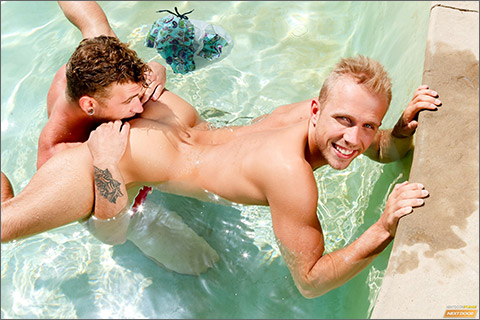 CUM SPLASH
They're 2 peas in a pod and they're making a big splash! When these two Buddies get together, you can bet there's gonna be some laughter and fun.
   As sexy Rob Ryder soaks up rays, poolside, his mischievous friend, Alex Greene, dives in and swims toward unsuspecting Rob. Alex surfaces and splashes cold pool water on Rob, quickly rousing him from a pleasant daydream.
   Rob never lets Alex get one over on him without payback, so a wild dunk battle ensues. As they horse around, both Alex and Rob become amorous from their nearly nude bodies rubbing against one another. They slow things down, drift toward the edge of the pool, and start the hot make out session.
   Things heat up even more when Alex pulls down Rob's shorts and takes his throbbing cock into his mouth. Rob loves the feeling of hot sun while enjoying a deep-throat blowjob from his most attractive friend. And boy does Alex know how to handle a hard dick!
   They move outside of the pool, where Rob pulls out Alex's incredible large dick and returns the favor. Rob savors the fat, swollen meat on his lips as he slurps it with pleasure.
   Alex wants to get fucked really badly after the hot oral, so he lays back and allows eager Rob to slide his fat cock into that sweet, tight hole. Rob really goes to town on that sexy ass. But Alex isn't the only one at the pool who likes to get his hole banged…the guys soon switch so Rob can take a pounding too.
   It's a playful, hot day in the sun as these amazing boys let the heat lead them into intensely sexual territory. Please join them…but don't forget to wear sunscreen!
TRISTAN STILES FUCKS ROB RYDER
JOSH O'BRIAN FUCKS ROB RYDER
ASHER HAWK FUCKS ROB RYDER
KELLAN LANE FUCKS ROB RYDER
BRYAN CAVALLO NAILS ROB RYDER
TOM FAULK FUCKS ROB RYDER
ANGEL ROCK FUCKS ROB RYDER
COLT McGRAW FUCKS ROB RYDER
SCOTT ISAAC FUCKS ROB RYDER
ROB RYDER FUCKS NICK STUART
NICK STUART FUCKS ROB RYDER
PAULIE VAUSS FUCKS ROB RYDER
JARROD PRICE FUCKS ROB RYDER
COLE GARTNER FUCKS ROB RYDER
ROB RYDER AND MICK HANSON
LUCAS VITELLO FUCKS ROB RYDER
JERRY FORD FUCKS ROB RYDER
HAYDEN WOLFE FUCKS ROB RYDER
JIMMY DURANO FUCKS ROB RYDER
CUM SPLASH
SCORE – PART 3
KODI & ROB
ROB RYDER
BUCKSHOTS: CURIOUS SOLO & INTERVIEW
BUDDY DAVIS FUCKS ROB RYDER
CALEB YOUNG FUCKS ROB RYDER
ADAM CAMPBELL FUCKS ROB RYDER
ROB RYDER BLOWS TRENT BLADE
LOGAN BIRCH FUCKS ROB RYDER
CARTER NASH FUCKS ROB RYDER
JACK GRIFFIN FUCKS ROB RYDER
ROB RYDER BUSTS A NUT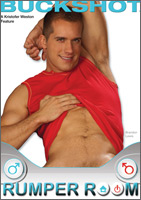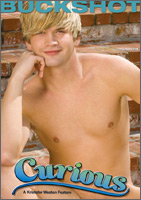 KINK MEN
KINK.COM / MEN ON EDGE
NEXT DOOR STUDIOS
COLT STUDIO
COLLEGE DUDES
BROKE STRAIGHT BOYS
CLICK HERE TO GO TO HIS NEXT DOOR STUDIOS DETAILS
LIVE CHAT & PRIVATE SHOWS @ FLIRT 4 FREE