Australian Gay Amateur Porn Star, Blake Lupo
Years Active: 2015
TUMBLR
TUMBLR INFO:
Hey guys names Blake I'm 21 from South Australia and work with GuysinSweatPants.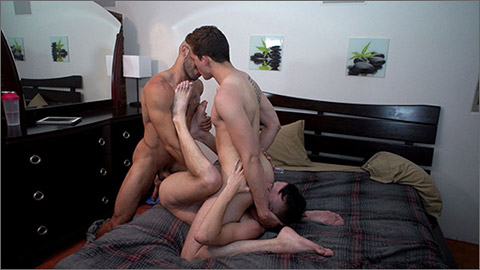 A 3-WAY HOME VIDEO
Sometimes the guys like to fuck while on webcam. And sometimes we like to film it happening. We set up some cameras, busted out the handheld camera, grabbed the lube, and filmed our own little home video. From start to finish, this is raw, passionate and amazingly real sex… all the way up until the end when Colton came all over Austin's dick while he was fucking Blake, and then Austin dumped his load inside him. The entire video is hot as hell, but the end is especially mind-blowing!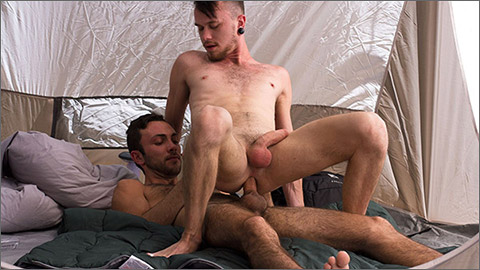 PITCHING A TENT
We didn't know both of these guys had outside sex fetishes until we were out camping in the mountains. And what better way to celebrate than laying back on a rock in the sun and getting your dick sucked?! Oh, and apparently s'mores aren't a thing in Australia, so we got the fire roaring and had Justin show Blake how to make one (that part of the video is hilarious, btw). The next morning a hotter fire started as they woke to Blake playing with and sitting on Justin's fat, meaty cock. There's something about fucking in the outdoors that makes it even hotter… especially when you get to take Justin's raw cock and load in your ass like Blake does! They both left the woods VERY satisfied!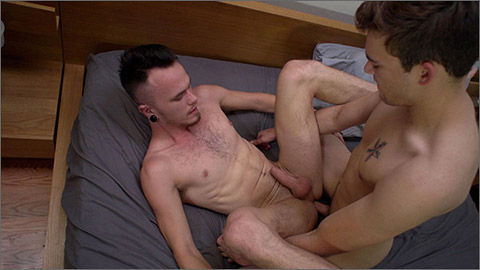 BLAKE'S WELCOMING FUCK
This was Blake's first time to the states from Australia, so we wanted to get him something nice upon his arrival. Getting barebacked by Colton Casey seemed like a pretty legit gift, and I think they were both pretty satisfied with that arrangement. Nothing makes a day at the park hanging out more enjoyable than knowing you're about to go back and fuck each other senseless. Their chemistry was off the charts, but that's pretty obvious by watching even the trailer. Aside from the hot, cum covered fucking in the video, make sure you watch the first few minutes of the video, where they compare different words for similar things from each country– it's pretty entertaining!