Czech BelAmi Gay Porn Star, Billy Montague
Years Active: 2013 – 2015
BEL AMI INFO:
Eye Color: Brown light
Hair Color: Brown
Zodiac: Cancer
Dick Type: Thick
Dick Size: 17.5
Height: 178
Weight: 68
As it often happens that boys will bring their friends for moral support before they start to shoot, so it was that Billy Montague was Adam Archuleta's supporting pillar. The two were roommates and best friends from the city of Plzen in the Czech Republic. I don't believe that it was ever Adam's intention to push Billy into porn; he just needed someone to confide in. Billy ended up going back to Plzen to work at their Steel Works, where he slugged through 12-hour shifts. He'd often nod off due to fatigue with dire consequences. On one occasion he nearly cut off his hand, which made him decide that that work was unsustainable and, besides, it was a lot less fun. "I'd rather shoot porn than cripple myself," he told Adam. So, after a slight detour, Billy is finally on an exclusive contract. Billy has two types of episodes: good and even better. The first type is from his earlier days when he was still a little bashful, so it took a while before he learned the ropes and relaxed. It wasn't so much that Billy had any misgivings about shooting porn, but about whether or not he'd be able to perform well and get it right. You can see this in his early work. In his more recent material, you can tell that he's now an experienced lover and that things are going smoothly. His teeth are a little big for his head, which gives him a "boy next door" quality – eager, willing and uncomplicated. He's usually all smiles. When I tell him that he shouldn't smile so much because we can see his teeth, he just ends up grinning from ear to ear.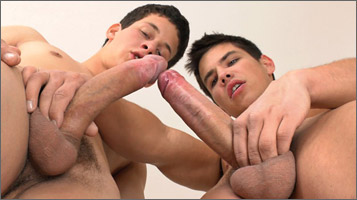 THE TENDER MOMENTS WITH ADAM ARCHLETA
This scene starts off with Adam Archuleta and Billy Montague explaining a bit about their relationship and history together, and inevitably leads on to some of their sexual conquests… Billy is conviced that Adam likes only wild and rough sex but the truth is somewhere else. Adam tells Billy about the time when he made love with Chris Hoyt. The tender loving with expIosive end might convice Billy about experiencing the same emotion with Adam one day.
THE TENDER MOMENTS WITH ADAM ARCHLETA
DEBUT SCENE FOR MARC RUFFALO
KEVIN WARHOL & JACO VAN SANT & BILLY MONTAGUE
24 BOYS BAREBACK ORGY
THE TENDER MOMENTS WITH ADAM ARCHLETA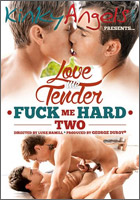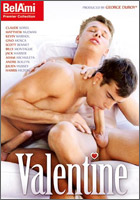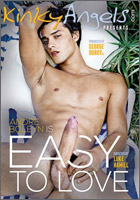 LOVE ME TENDER/ FUCK ME HARD 2
ALL THAT JIZZ
VALENTINE
ANDRE BOLEYN IS EASY TO LOVE
LIVE CHAT & PRIVATE SHOWS @ FLIRT 4 FREE