Sean Cody Amateur Gay Porn Handsome Blond College Jock, Barron
Known Aliases:
Years Active: 2017 – 2018
SEAN CODY INFO:
Height: 6'0″
Weight: 160lb
Cock: 6in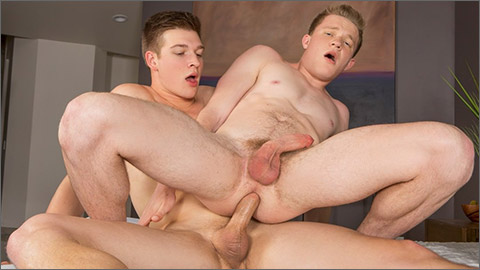 DILLAN & BARON BAREBACK
Barron was immediately infatuated by Dillan's Southern charm and good looks. "I hope you like getting pounded pretty hard cause I get kinda rough when I get into fucking." Barron was all in. "Bring it."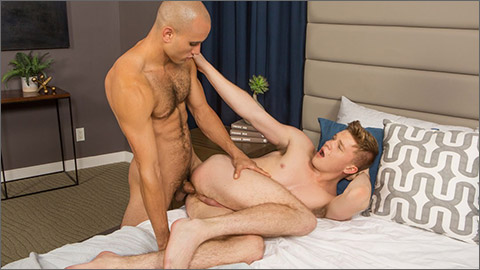 FRANKIE & BARRON BAREBACK
"I'm the wrestler, ready to kick some ass…" It was time for some friendly outdoor wrestling, and Frankie looked at Barron with hungry eyes, "This one right here!" I don't know about kicking ass, but Frankie sure pounded ass! Little did Barron know, he was in for a wild ride, but he welcomed it with open arms…or rather, an open ass! Frankie dominated Barron in more ways than one, but nobody was complaining. Our twink bottom was left just as satisfied as his aggressive top when all was said and done!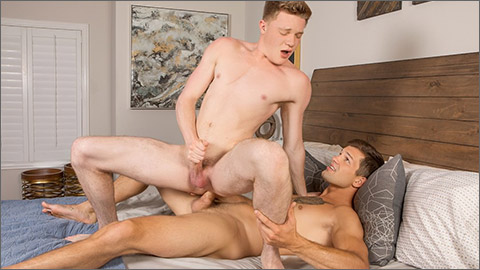 BRYSEN & BARRON BAREBACK
Brysen has a crush! Cute newbie Barron has got Brysen going gaga over him. This definitely isn't a one-way street, though. Barron is also crushing on hot top Brysen, and these two going at it together is definitely something else. Their connection and chemistry not only translate really nicely onto the screen, but apparently also in their everyday lives! You can just tell that all they want to do is ravage each other all the time. Brysen doesn't disappoint, giving Barron the pounding of his life! And given the dripping sweat, the hot cum, and the moans and screams of pleasure that Barron made throughout the fucking, it's safe to say he loved every second (and inch) of it! "Is this our first Sean Cody power couple right here?" "Possibly! We'll see…time will tell."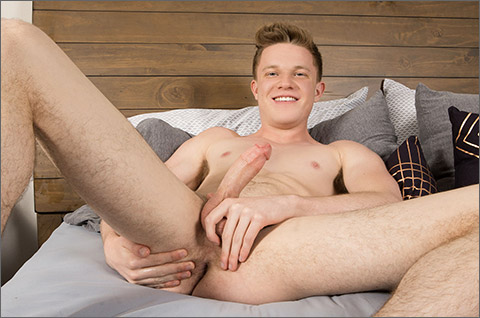 BARRON
This is newcomer Barron's first time in the west coast, and it's definitely a great choice to spend it here with us at Sean Cody. We found out that he has never had a dildo up his butt, "I've always just kind of found someone else before resorting to that. It hasn't been too hard." Well, touché but, naturally, we gave him one to fuck himself with for the first time since nobody was there to do the deed. The result? Satisfied.
CLICK HERE TO GO TO HIS SEAN CODY DETAILS