Sexy Hung Puerto Rican Lucas Entertainment Gay Porn Star, Ashton Summers
Years Active: 2015 – 2016
LUCAS ENTERTAINMENT INFO:
Height: 5'11
Weight: 165 lbs
Dick Size: 8.5″
Position: Bottom/Versatile
The Puerto Rican dancer Ashton Summers loves sex, especially when he is held face down and getting fucked in the ass, so how could he not be cast? Ashton's interest in filming porn comes from his fetish for having people watch him while he's having sex. The craziest place he's had sex was in a train station, and he'd love to get his hands on Justin Timberlake as his fantasy man!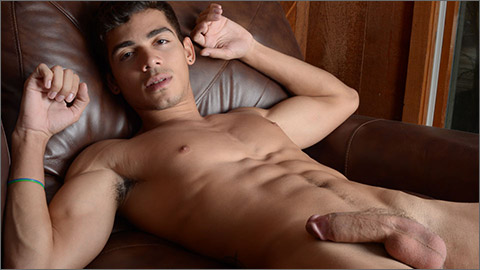 ASHTON SUMMERS GETS JERKED OFF
Ashton Summers is perfection. He has a tight, sculpted body. His skin is smooth and gorgeous. He's really tall, has the face of an angel and a huge, thick cock. Seeing him play with himself makes us so horny, we keep watching this scene over and over. And then he invites the camera man to touch his perfect abs and body, and to jerk him off. When he cums, it is an explosion not to be missed!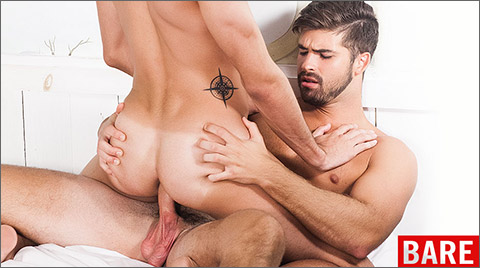 HITTING IT RAW: Ashton Summers Bottoms For Jonah Fontana
Jonah Fontana is back for more action, and this time around he wants to get his dick wet in Ashton Summers. Here's the question, though: how easy will Ashton give it up to Jonah? You don't have to look far for the answer — the minute Ashton gets a look at Jonah's handsome face and hot body he's sold, from fellatio to rough and raw anal sex.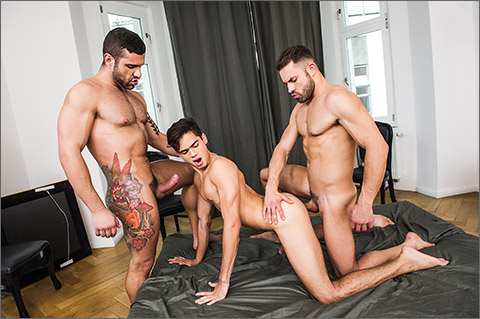 LETTERIO AMADEO AND JAMES CASTLE DOUBLE-TEAM ASHTON SUMMERS
Another Lucas Entertainment exclusive model is having his debut scene in what will be collected into the future film "Raw Threeway" — Ashton Summers. Ashton is a professionally trained ballet dancer, which comes in handy for handling his body during sex. Letterio Amadeo makes a return to give Ashton a test drive alongside James Castle (who I've taken note of having a very handsome face). Everyone gets a turn bottoming, but Ashton is first up as Letterio and James pass him around. But even though he has a deliciously tempting ass, Ashton is more than capable of pounding his tops too!
DOMINIC FORD
LUCAS ENTERTAINMENT
CLICK HERE TO GO TO HIS LUCAS ENTERTAINMENT DETAILS