Young American Gay Porn Star Twink, Anthony Verusso
Years Active: 2014 – 2015
TWITTER @AnthonyVerusso
HELIX STUDIOS INFO:
Age: 21
Height: 5'7
Weight: 138lbs
Ethnicity: American
Hair Color: Brown
Eye Color: Green
Cock Size: 7.5
Orientation: Gay
Role: Versatile
I'm 23 years old and only a few months ago, I moved from Wichita, KS to Las Vegas! I go to the gym 3-4 times a week and also love to cook for people 🙂 I like to stay busy and active, but also enjoy settling down to cuddle and watch a movie. Fast cars is my passion and you can never go wrong with a little shopping! <3 Anthony Verusso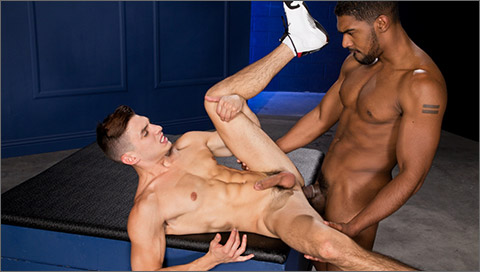 TEMPTATION: XL fucks Anthony Verusso
Super hung, rough and rugged XL swaps major spit with the smooth and stunning Anthony Verusso. The making out has XL so turned on that he manhandles Anthony onto a chair and sucks him in deep, slurping lunges. Equally worked up Anthony gives XL a tongue bath, before stretching his mouth around XL's fat shaft, swallowing every one of XL's 10 mighty inches. Anthony's hole is primed, and ready for a pounding. He arches his back and pushes his tight white buns against XL's fat pole, then flips onto his back and spreads his long legs 180 degrees, grabbing his dick and telling XL to 'make me cum.' Streams of cum flow from his cock and he opens his mouth to capture XL's streaming load, saving some of it to snowball back to his partner.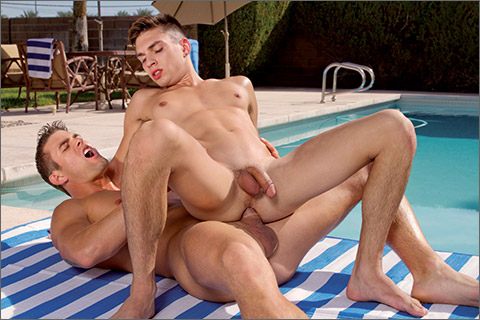 POOLSIDE 1: Ryan Rose fucks Anthony Verusso
Ryan Rose playfully makes out with Anthony Verusso; Ryan is standing in the pool one step below Anthony, but they see eye to eye thanks to Ryan's tall, muscled stature. When Anthony sits down, Ryan's cock is at the perfect height for sucking. With lots of tongue, Anthony pleasures Ryan's cock, and Ryan urges him on with a hand at the back of his head. Anthony leans back and Ryan squats above him, revealing his hole for rimming. Ryan wants a taste of Anthony too, so he rips off Anthony's swimsuit and gives an enthusiastic oral workout that pleasures Anthony's hole, balls, and cock. With Anthony's hole slick and wet, Ryan brings on a power topping that makes Anthony's hard cock spin like a helicopter. Lying on his back, Ryan lets Anthony do the work: Anthony squats down and fucks himself on Ryan's huge dick. But Ryan can't stay still for long, so he starts thrusting up into Anthony's hole, intensifying the ride! With such thorough pleasure, Ryan is ready to blow his wad, and he showers Anthony's face with his cum. The experience is so hot, Anthony cums almost instantly, and they revel in their sexual release with a final kiss.
RAGING STALLION
HELIX STUDIOS
FALCON STUDIOS
RAGING STALLION
MEN.COM
JASON SPARKS LIVE
MAN ROYALE
MEN POV
GAYROOM
CLICK HERE TO GO TO HIS HELIX STUDIOS DETAILS