Scruffy Maverick Men American Gay Porn Guy, Anthony Dane
Known Aliases:
Years Active: 2016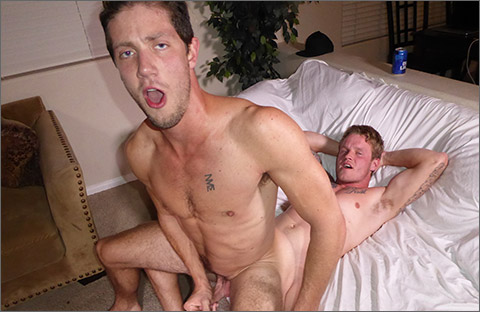 JOCKS IN JOCKS
We've done videos separately with both Sean and Anthony and we had a blast every time. So, we hooked up delicious, scruffy, muscle stud Sean with smoking hot power fucker, Anthony. We new immediately it was going to be hot when we saw Anthony licking his lips as he was eyeballing Sean from top to bottom. About a minute after introductions, Anthony had his tongue in straight boy Sean's asshole, lol. It quickly became obvious to us that this was gonna be a hot one. We didn't expect it would also be a flip fuck. Woof!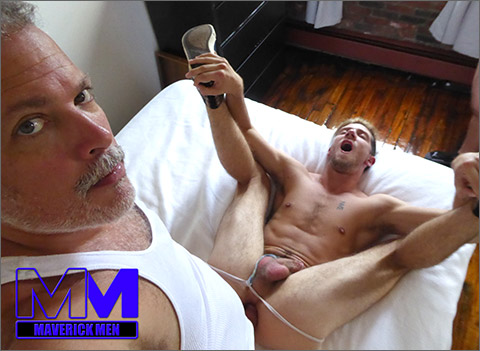 ANTHONY'S ANAL ODYSSEY
This video marks the beginning of a very beautiful sexy friendship with a very sexy boy named, Anthony. This video is also the very first time Anthony had sex with us. His premier vid on MaverickMenDirects was a solo stroke and after meeting him I realized that he'd be a perfect match for us. Since then, we've had him back for a bunch more videos with us as well as some of our buddies. You will love the aggressive, double-stuffing, moan-filled anal odyssey that Anthony has with us. I have no doubt that you'll love his beautiful fun persona and hard body, not to mention his STUNNING ass and fat always-hard cock!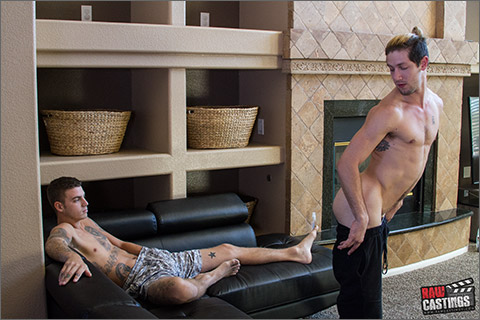 RAW CASTING #928: ANTHONY DANE
Anthony Dane has taken a break from his music studies to get fucked for the first time, and lucky for us what happened in Vegas did not stay in Vegas. He says he's ready to take some dick after pounding plenty of assholes, but it's up to Dax to decide if he'll make it in porn or should stay in school. Who knows how Anthony finds the time to study up on the music industry when he's so horny he can't even sit still for five minutes during our interview. He loves how tight assholes feel, and he's not ashamed to get his own hole loosened up on the couch. Too bad Dax has been, uh, casting people all morning. Anthony doesn't let that stop him from showing off all the ways he can move his worked out body. Rather than make Dax choose between his lunch and his nut, Anthony happily deepthroats his cock while Dax eats a slice of pizza. After proving he can suck a dick, Anthony gets on all fours and raises his juicy ass up to the camera. Dax keeps giving directions and Anthony follows them all. Maybe he can make it in porn after all? As Dax slides his cock in and out, slapping his ass and pulling his hair, the moans coming out of Anthony are enough to make anyone horny. And it only gets rougher. Eventually he's on the ground with his legs in the air and one wrecked hole. Dax's verdict? He'll probably get a call back.
MAVERICK MEN
MAVERICK MEN DIRECTS
RAW CASTINGS