Handsome American Gay Porn Star and Exotic Dancer, Alex Stone
Known Aliases: David Rey, Doug Hansen
Years Active: 1989 – 1992
ZEUS STUDIOS INFO:
Nationality: U.S.A.
Height: 6′ 0″
Weight: 175
Alex began his career in the entertainment industry as an exotic dancer, who was discovered by Chi Chi Larue, who cast him in Chi Chi's first directorial effort, *Flexx* (1989), for In Hand Video. Alex had a scene in that film with Jack Lofton.
Alex quickly became quite popular in porn videos, and he was cast in *Powerfull 2*, in a scene with Jeff Stryker. The scene was ok, but it gave Alex the distinction of being the first cock sucked onscreen by the allegedly straight Stryker.
* –madd coww*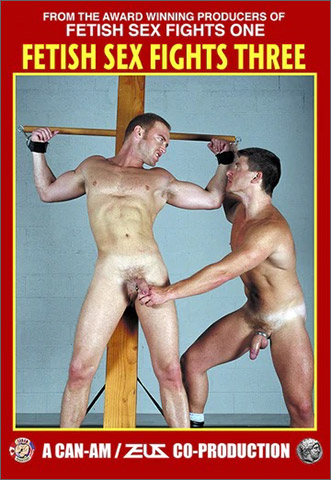 FETISH SEX FIGHTS 3
With FETISH SEX FIGHTS ONE & TWO winning "Best Specialty Video" GAYVN awards, FETISH SEX FIGHTS THREE was an instant best seller introducing the 1999 Zeusboy of the Year Robert Black getting beat up, tied up, and fucked by muscleman Alex Stone in sex fight one "Levis Rodeo Fight." Sex fight two: massively hung Andrew Lennox ties up, beats up, and fucks London's hottest bondage boy Dean Spencer in "London vs Sydner/Rubber Rumble." Sex Fight Three: Popular porno muscleboys Will Clark and J.T. Sloan dirty fight it out with J.T. beating up, tieing up, head shaving, and victory fucking Will Clark. Multiple gear, Levis, rubber, bondage, six very hot muscle studs, three individual sex fights, three victory fucks, and multiple cum shots. Lots of very sexy muscle hunk action.

ZEUS STUDIOS
CATALINA
ALL WORLDS
HIS VIDEO
STRYKER PRODUCTIONS
BLADE PRODUCTIONS
CLOSE-UP PRODUCTIONS
FORUM STUDIOS
INHAND VIDEO

ADVOCATE MEN August 1989
MEN December 2003, October 2006
ADVOCATE CLASSIFIEDS July 22, 1997
UNZIPPED October 28, 1997, November 25, 1997
MALE PICTORIAL July 1990, January 1991
HONCHO January 2009, Apr 1989, March 1995, August 1995, January 1998, February 1999
INCHES May 1989
INCHES: 1991 GAYPORN STAR'S ANNUAL
TORSO September 2000
ALL MAN October 1989, September 1999
BLUEBOY October 1989
DRUMMER 178
MANSHOTS September 1989, August 1991, April 1997
NUMBERS September 1989, March 1991
PLAYGIRL August 1983, August 1984, March 1985, September 1989
PLAYGIRL PORTFOLIO: '84 SUMMER GAMES
ROUGH NECKS v01 n01
SKINFLICKS v10 n05, November 1995
STUDFLIX v07 n04
STROKE v09 n05
CUIR July 1994
BRUNO GMUNDER: ULTIMATE FALCON
ADAM GAY VIDEO: EROTICA v01 n03
ADAM GAY VIDEO: THE TOP 40 FILMS OF CHI CHI LARUE
CATALINA: CUMMIN' UP v01 n04
MEN SUCKIN' MEN #5
OUTLAW #1
MEN MAGAZINE 15TH ANNIVERSARY

MEN MAGAZINE PRESENTS: TITAN MEN
VIDEO ON-DEMAND: Alex Stone @ AEBN SMUTJUNKIES THEATER
NOW STREAMING: Alex Stone @ NAKEDSWORD