American Guys In Sweatpants Amateur Gay Porn Star, Adrian Vasquez
Known Aliases:
Years Active: 2015 – 2016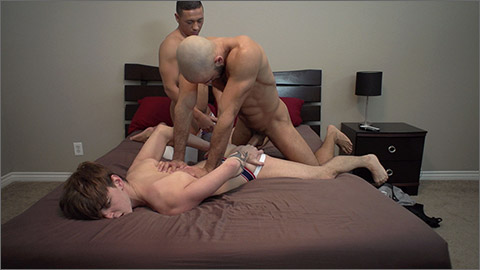 A LIVE 3-WAY
THIS VIDEO WAS FILMED LIVE.
And what better way to watch a bed full of guys take their clothes off and play with each other. Between Alex's craving for getting fucked hard and rough, Adrian's perfect bubble butt, and Austin's huge dick and craving to fuck hard and rough, what more could you ask for!? This video has everything from the boys hanging out and chatting to seeing who can take the hardest spanking, to Alex getting hard extremely hard doggy-style while getting his hair pulled. Only to be followed up with Austin throwing him face down on the bed, holding him down, and fucking his brains out. Alex and Austin were even nice enough to cover Adrian's hole with their loads.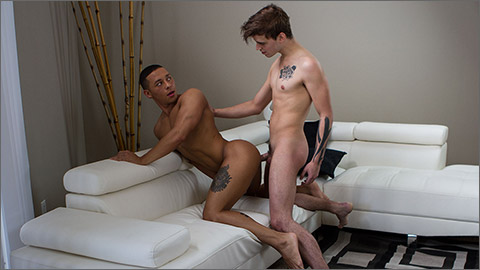 ALEX FUCKS NEWCOMER ADRIAN
Alex may be a smaller guy, but he packs a punch when it comes to fucking. It's Adrian's first time in front of the camera, and with an ass like that, Alex's cock seemed like a perfect fit. We took a few minutes comparing asses before Alex buried his face into Adrian's. Rimming is one of Alex's favorite things to do, but when he was done, he spit on his cock and slid it into Adrian's lubed up hole. After pounding him in a few positions, Alex threw him on the floor and fucked his ass until he pumped his entire load inside Adrian!