BelAmi Czech Gay Porn Star, Adam Archuleta
Years Active: 2010 – 2016
TWITTER @AdamBelAmi
BEL AMI INFO:
Zodiac: Capricorn
Height: 175
Weight: 70
Hair Color: Brown
Eye Color: Blue-Green
Dick Size: 19
Dick Type: Average
Adam is the fourth member of Bel Ami's new twink generation that includes Andre Boleyn, Jack Harrer and Kevin Warhol. He is just as colorful as the others and, in various ways, was the most difficult to shoot in the beginning. But G. Duroy instinctively felt he would be a first-class model just from looking at his photos. However, his first casting was a disaster. For a year, there was no improvement, but George persisted, despite misgivings from his collaborators. Then Adam met Dario Dolce and everything changed. They became instant close friends. Dario is an exhibitionist who loves to perform and this quality rubbed off on Adam. He quickly transformed into a first-class performer within a matter of months. Adam is a Casanova, a natural-born seducer. This alluring quality can be seen even in his first photo sessions.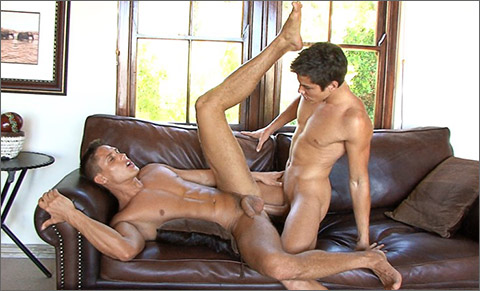 THE LUSTFUL VOYEUR
We all know Vadim as a great power top, but in this scene we see him bottoming for Adam Archuleta. Adam's mastery in seduction work it's magic on Vadim, with him shooting a huge load while Adam continues to fuck him. Adam shows his appreciation with one of his signature 6 foot cum shots too!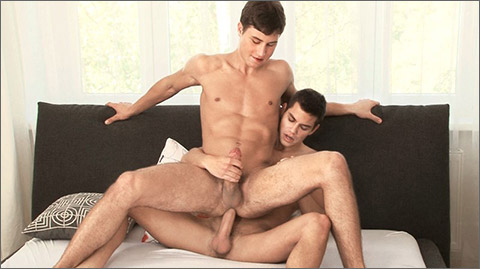 SUPER SIZED FRIEND
This is one of Peter Annaud's very first time with a boy. Luckily his partner is Adam Archuleta, who is an expert and caring lover. When Adam pulls off his pants Peter just can't resist anymore and the sexual energy inside him erupts, turning a training session into a battle of huge power cocks.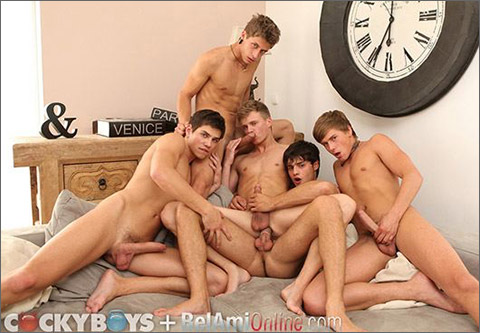 MAX RYDER & THE KINKY ANGEL ORGY!
We sent the blond and beautiful Max Ryder on a little exchange program to Europe a short while ago to hang out with the guys from the porn studio Bel Ami, and we're happy to finally be releasing the sexy footage of all the shenanigans he got himself into over there! Max was excited to be greeted by Bel Ami's Kinky Angels as soon as he got off the train in Budapest — a city he'd never before visited! The boys were just as beautiful as the classic architecture, and the wide-eyed Max looked like he was having the time of his life. One of the first things he realized was how free-spirited and outgoing the Kinky Angels were, consisting of models Kevin Warhol, Jack Harrer, Andre Boleyn, and Adam Archuleta. As soon as Max got to his room, the Angels unzipped his suitcase for him, and tried on all of the latest "American fashions," before the clothing on everyone was stripped off and Max was surrounded by all of their uncut dicks! Four blowjobs and a group shower later, the boys were back in action — this time taking turns plowing Max's hole. It's always hot to watch what happens when two studios from different countries combine their models for an orgy. What we got was the best of both worlds, and it's a time Max will never forget!
BEL AMI
BEL AMI'S KINKY ANGELS
COCKYBOYS
ADAM ARCHULETA @ FLIRT4FREE
BEL AMI LIVE AT FLIRT4FREE