Staxus Czech Twink Gay Porn Star, Sven Laarson / Radim Hora
Known Aliases: Jeffrey Foster, Swen
Years Active: 2013 – 2015
STAXUS INFO:
WOW! Who would have thought there were still undiscovered jems like Sven to be found in Eastern Europe?! Sven has got killer abs and a face that begs to get covered in loads upon loads of creamy white jizz!
Date of birth: 7th April 1995
Height: 6′ / 183 cm
Cock size: 6.7″ / 17 cm
Ethnicity: Czech
Role: Bottom / versatile
Interesting Fact:
Sven wanted to enlist in the army. He didn't make the cut, because he got caught with an MP's truncheon up his ass!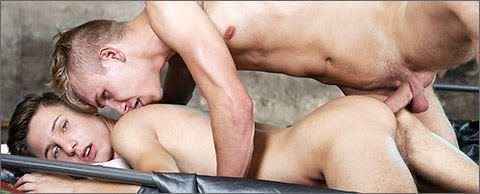 THE MIRROR: SVEN LAARSON RIMS, FUCKS & CREAMS HIS HOT, HORNY JOCK-BUDDY!
Keeping fit and trim is an essential part and parcel of any model's job – almost as important as breathing! – so Kris Wallace and Sven Laarson are not exactly unique in their desire to break into a sweat both inside the gym and out. What may differentiate them from some of the other guys in the modelling world, however, is the fact that they're clearly not adverse to undertaking all kinds of unorthodox types of exercise to maintain their physique – including (in this instance) sucking each other's dicks and engaging in hardcore cardiovascular fornication! Of course, it all helps that both lads are as gorgeous as fuck and as boned-up as it's possible to be – snogging each other's faces off at the very first instance, before taking turns to slurp on every inch of hard dick that's on offer. But all that's nothing compared to what follows next, as the guys savour some truly magical ass-rimming and foot-sucking against the backdrop of a workout bench! If this doesn't blow your nads into orbit in itself, just wait for the moment that Laarson finally gets to thrust that handsome ramrod of his deep into Wallace's hungry little ass-hole – the signal for the start of a ball-blasting coupling that's worthy of a whole succession of wanks! Indeed, by the time that Wallace has quite literally had the spunk bummed out of him and Laarson has then concluded proceedings by spewing all over his gym-buddy's comely face, there's every chance possible that you'll have jerked yourself sore in response!
STAXUS
AYOR STUDIOS
WILLIAM HIGGINS
WILLIAM HIGGINS STR8HELL
CLICK HERE TO GO TO HIS STAXUS DETAILS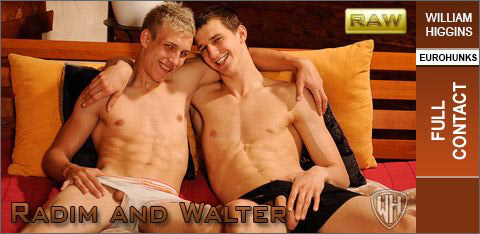 FULL CONTACT: RADIM HORA & WALTER UWE – SCREEN TEST
MASSAGE: RADIM HORA
HOT, HORNY WANK TURNS INTO AN EVEN HOTTER, HORNIER FUCK FOR THESE TWO RAW BIKER TWINKS!
HOT, HORNY MASSEUR GIVES HIS CLIENTS THE RUB-DOWN OF THEIR LIVES. THE RESULT? OODLES OF JIZZ!
TWO GYM-CRAZED BUDDIES BREAK A SWEAT WITH A RAW FUCK & OODLES OF HOT CUM!
PRIVATES JAXON AND SVEN GET ORDERED TO TIDY UP THEIR SLEEPING QUARTERS
PRISON-BOY TAKES EVERY RAW INCH THAT HIS BUFF GUARD HAS TO OFFER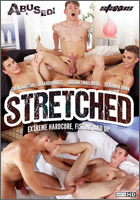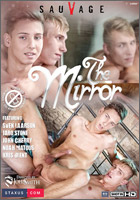 STRETCHED
SCHOOL SUCKS
BAREBACK BOARDERS – PART 2
DIRTY GAMES
SUPER SIZE ME! 7
OPENED – TWINK MEETS FIST
PLAYING DIRTY
CLOSE CUT
DREAMS CAN CUM TRUE
OFFICER'S MESS
OPEN RANGE
RAW RESPONSE
RAW SCOUTS 2
DELIVER THIS!
SCARED STIFF
THE MIRROR
WORLD CUP WANKERS
TWINK MASSAGE DREAMS
SKATE OFF
DIVE IN
EASY RIDERS
WORKOUT
PRIEST ABSOLUTION
PRIEST ABSOLUTION – THE FINAL FUCK
STAND TO ATTENTION
ESCAPING THE CITY
NEIGHBOURS 3