Handsome Smooth American Gay Porn Star, Seth Santoro / Seth Treston
Years Active: 2013 – 2015
TWITTER
Started originally as Seth Treston,
until he became married to BILLY SANTORO in 2014.
LUCAS ENTERTAINMENT INFO:
Height: 5'11
Weight: 185 lbs
Dick Size: 7″
Position: Bottom/Versatile
Seth Treston is a Washington boy in and out: he was born in Olympia and currently lives in Seattle with his boyfriend, Billy Santoro. Seth likes his men tall, dark, and handsome, which explains exactly why he and Billy fell for each other! Seth has a hidden talent for both singing and servicing cock: he's mainly a bottom that loves to please his top, but as he says, "who doesn't like fucking a hot piece of ass every now and then." Seth started a side career as a porn star because he loves having sex with lots of different guys, so why not get paid for it? He once had sex in a public park and his dream fuck is Rafael Alencar!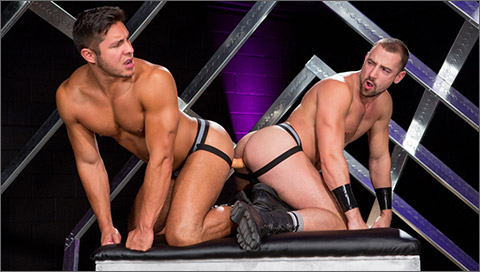 ERECTOR: Donnie Dean & Seth Santoro double dildo
Ass to ass! In matching jockstraps, Donnie Dean and Seth Santoro press their cheeks together as they enjoy a double headed dildo together! Backs arched and muscles bulging, they cast each other knowing glances over their shoulders. Donnie reaches back to slap Seth's ass, and Seth retorts with a smack of his own. When they've done all they can with the dildo, they break apart momentarily, only to reconnect in a steamy 69 position. They expertly use their tongue to swap passionate blowjobs, and when his cock is slicked and lubed, Donnie plows his cock into Seth's eager hole. The expressions of sexual pleasure on Seth's face are so tempting, that Donnie climbs on top to ride Seth's big, hard cock! Donnie samples both positions again before rolling over and letting Seth sit down on his big cock. Seth jerks out his load while riding Donnie's cock, then kneels down to lap up Donnie's cum when it explodes.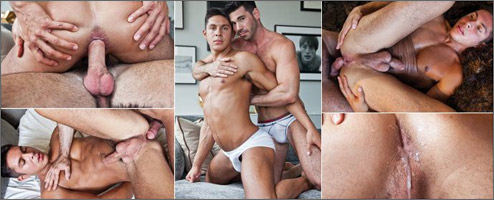 PREMIERE BAREBACK SEX STARRING EXCLUSIVE SETH TRESTON AND BILLY SANTORO
Lucas Entertainment Exclusive Seth Treston and his boyfriend Billy Santoro flew all the way from Seattle to New York City to demonstrate exactly what they're made of as porn stars. And that's by breaking Lucas Entertainment's mold and having anal sex together without condoms for the first time in the studio's history! Housed in a beautiful Manhattan apartment, Billy and Seth walk around in their underwear, enticing each other into a soft and passionate session of kissing. After his lips are wet, Seth falls to his knees and starts sucking on Billy's thick cock. Billy can never get enough of Seth's ass, so the couple moves to the sofa where Seth teases Billy's cock with some gyration — and Billy teases Seth's hole with some wet rimming. Billy sticks his fingers inside Seth, prompting him to grab his boyfriend's cock with these words on his lips: "I want it." If he wants it, he shall have it — raw. Billy penetrates Seth skin-on-skin, and with all of the top's moaning, it's evident how incredible the bareback feeling is. After awhile Seth doesn't ride Billy as hard as he'd like. "You're teasing me," he says, which leads him to stick his dick inside Seth deep and pound him hard! The couple doesn't shy away from sex positions: they try them all out in their raw bareback sex romp. Billy Santoro pumps Seth Treston long and hard, and when he can't hold on anymore, he releases his load deep inside Seth's ass. Afterward, Billy grabs Seth and demands that he push the cum out, which he licks right out of the bottom's puckering hole! When the two are spent they whisper to one another, "I love you."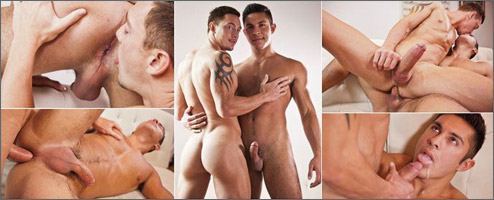 RAW BAREBACK FLIP-FUCKING FEATURING MICHAEL LACHLAN AND SETH TRESTON
PREMIERE BAREBACK SEX STARRING EXCLUSIVE SETH TRESTON AND BILLY SANTORO
VEGAS HUSTLE
SO YOU THINK YOU CAN FUCK! – SEASON 5
SEXUAL TENSION
ONLY BY MARRIAGE
MARRIAGE CANCELLER
BREATH YOU IN
PERFORMANCE REVIEW – PART 3
FRESHLY GROUND
GABRIEL CLARK FUCKS SETH SANTORO!
MARCO GAGNON FUCKS SETH SANTORO
COLBY KELLER FUCKS SETH SANTORO!
SETH SANTORO FUCKS DUNCAN BLACK
RUNAWAY – PART 3
GODFATHER – PART 1
THE LISTENER – PART 3
RUNAWAY – PART 4
GODFATHER – PART 4
FREAKY FRIDAY – PART 2
FREAKY FRIDAY – PART 1
AN EYE FOR A GUY
BATTER UP
CREEPING WITH COLT
NEW MUSCLED INMATE AT THE MERCY OF OFFICER CONNOR MAGUIRE
KICK ASS BONDAGE POSITIION – SHOCKSPOT FUCKED – RELENTLESSLY EDGED
BROCK AVERY & JESSIE COLTER vs BILLY & SETH SANTORO – LIVE MATCH
BROCK "THE BIG SHOW" AVERY vs SETH "THE TSUNAMI" SANTORO
KIP "THE GIANT" JOHNSON vs SETH "THE TSUNAMI" SANTORO
THERE'S NO MERCY IN FUCKING!
WHEN IN ROME, TORTURE AND GANG BANG!
MUSCLED HUNK TORMENTED & GANG BANGED IN A STAIRWELL FULL OF HORNY MEN
PUNISH THE ESCAPED GLADIATOR FOR HIS CRIMES AGAINST ROME!!!
SETH SANTORO – BEATEN, FUCKED AND BEATEN AGAIN
PRIVATE SETH FUCKS SERGEANT MILES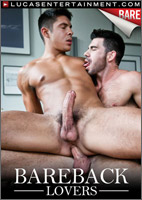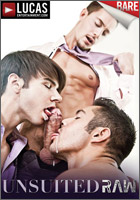 ERECTOR
BAREBACK LOVERS
GENTLEMEN 9: CLOSING THE DEAL
LOVE & DEVOTION
EXCLUSIVE FUCKERS
MICHAEL LUCAS' BAREBACK PREMIERE
GENTLEMEN 11: UNSUITED RAW GENTLEMEN
MASCULINE EMBRACE
FORGIVE ME FATHER
LUCAS ENTERTAINMENT
HOT HOUSE
ICONMALE
JAKE CRUISE'S COCK SURE MEN
COCKYBOYS
ALL AMERICAN HEROES
NEXT DOOR STUDIOS
KINK.COM / BOUND GODS
KINK.COM / BOUND IN PUBLIC
KINK.COM / MEN ON EDGE
KINK.COM / NAKED KOMBAT
CLICK HERE TO GO TO HIS LUCAS ENTERTAINMENT DETAILS