Blond Jock American Gay Porn Star, Rod Driver
Years Active: 2015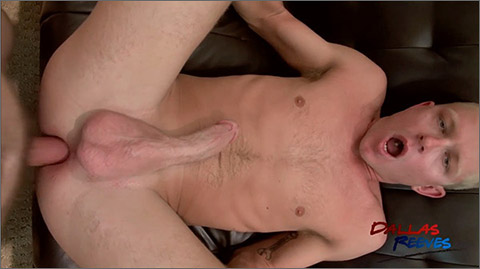 ROD DRIVER CASTING COUCH
Rod Driver is coming in for a casting session. Rod is interested in doing porn, and he sits down on the couch to answer a few questions. The director grills him on his sex drive as well as his non-sexual interests. Rod seems like quite an outdoorsman. The director asks him about doing gay porn, and initially Rod acts shocked. After discussing the money he can make, though, he quickly changes his mind. The director uses a quick photo session to get Rod out of his clothes. Rod has a nice body, and an expecially nice butt! However, when he pulls his dick out, even the director is taken aback. Rod is already rock hard! He must like all of this one on one attention. He doesn't have a problem showing off his pink butthole, either! He sits down to begin jerking off as a few more photos are taken. When he is asked to suck some dick to see what kind of skills he has, he acts a little surprised – but his dick stays hard at the thought. The casting director grabs his cock and gives him a handjob, and before long Rod is mouth-wide-open eagerly taking a cock balls deep. He sure must want this job, because he gives a fantastic blowjob! The casting guy is soon eating his butt out, and Rod loves it. Rod loves it even more when the director shoves his dick inside bareback. Holding the camera steady, he fucks Rod's virgin hole doggie style. Ass he gets fucked, Rod even tries backing up on it. Rod's massive cock is hard as a brick as he gets it in missionary, and before long he is close. He shoots such a big load he hits himself in the face, and he is covered in cum from head to belly. Rod then goes ass-to-mouth, sucking the cum out of the casting guy's cock. He takes that load in his mouth to end the"interview.' This guy had better get some good parts!