Handsome Blond Uncut Gay Porn Star, Matthew Anders
Known Aliases: Matt Anders (Men.com)
Years Active: 1997 – 2016
TWITTER @MattAndersXXX
RENTMEN ESCORT SITE
RENTMEN INFO (2015):
Age: 30
Height: 5'9″ – 174 cm
Weight: 175lbs – 73 kg
Body: Muscular
Body Hair: Light Hairy
Orientation: Gay
Position: Versatile
Ethnicity: Caucasian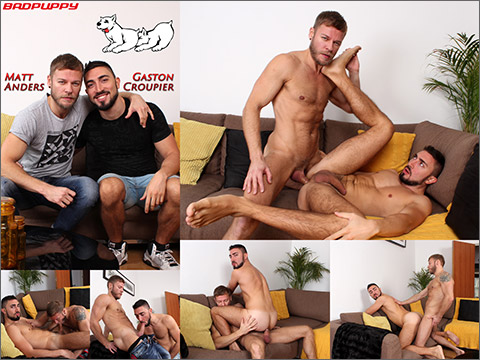 MATT ANDERS FUCKS GASTON CROUPIER
Hunky Matt Anders and Italian stud Gaston Croupier had never met. They were immediately attracted to each other and as they kiss you can see the physical passion. Gaston lifts up Mattís shirt as he pushes him back on the sofa and then he starts tweaking Mattís nipples with his teeth and lips. Mattís head goes back in ecstasy. Gaston is the first on his knees as he pulls Matt to his feet. He slowly strips Matt of his clothes before he devours Mattís cock. With a raging hard-on Matt stands, pulls Gaston to his feet and yanks his jeans to his feet. Matt pushes the now naked Gaston back onto the sofa and he goes to work sucking Gastonís large, thick cock. Gaston is next on his knees with Matt shoving his tongue deep into his ass. After some oral priming Matt slowly; but fluidly, pushes his cock into Gastonís eager hole. Matt goes to work pounding Gastonís ass and Gaston just as willingly works his legs and ass to increase the pounding. After what seems like an eternity of Matt decimating Gastonís ass, Gaston sits Matt down on the sofa, climbs onto Mattís cock and begins riding just as feverishly. Finally Gaston lies back on the sofa, pulls his legs back and Matt plunges his cock deep inside Gaston. Gaston grabs his already sore cock and begins jerking again. With Mattís cock deep inside him, Gaston shoots a load of semen all over his tight stomach. Matt pulls his dick out of Gastonís ass and with a forceful jerk of his hand, cum squirts all over Gastonís balls and cock. With a smile, Gaston reaches out with his hand to touch the cum dripping from Mattís spent cock.

GENTS
Matthew Anders may look like an impeccable business man on the outside but theres nothing more that he likes than a bit of urinal stroking action. Matthew is on a mission to find some cock and he ventures underground to a popular public mensroom to get his rocks off. But the blond hunk hasn't gone unnoticed, Dani Robles is on the hunt too and spots Matthew following him downstairs to find him dick-out at the urinal just waiting to be sucked. The men get instantly hard, watching each-other piss and jerk off, and Dani's mouth is watering at the tough of gong down on Matthew and sucking on his delicious uncut dick. But that's not nearly enough for Matthew, as he bends Dani over the washbasin before literally fucking the cum out of him. And boy does he cum – watch Danis spray a MASSIVE load all over the bathroom mirror!!
FALCON STUDIOS
CHANNEL 1 / RASCAL
CATALINA VIDEO
NAKED EYE
GENTS
SEX, LIES AND SURVEILLANCE – PART 1
ERASE AND REWIND – PART 4
FORBIDDEN – PART 1
THE ABBEY -PART 3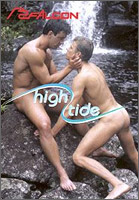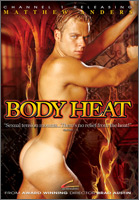 HIGH TIDE (FVP-112)
CALIFORNIA KINGS (FVP-113)
SOAKED (JVP-085)
TIGHTY WHITIES
CATALINAVILLE
BODY HEAT
DADDY PLEASE!
MEN OF MAGNUM
MECHANIC ON BOOTY
BAD ASS LIEUTENANT
TAILS FROM THE LOCKERROOM
THE CREAM TEAM
GAY FOR THE WEEKEND
UNCUT WEEKEND
MAN CRAVINGS
THE UNINVITED: OUT OF BODY, OUT OF TIME…