BelAmi Czech Gay Porn Star, Joaquin Arrenas
Known Aliases / aka: Kevin (BelAmi Casting)
Years Active: 2017
BEL AMI INFO:
Joaquin Arrenas and Kieran Benning both came to us at around the same time and have been firm friends and fuck buddies ever since.
As Joaquin is fluent in Spanish, you will see a lot more of him in our Viva Colombia series (where he was part of the production team) on Freshmen and the accompanying documentaries here on BelAmi over the next 12 month.
Eye Color: Brown dark
Zodiac: Capricorn
Dick Type: Average
Dick Size: 17
Hair Color: Brown dark
Height: 180
Weight: 65

MARC RUFFALO & JOAQUIN ARRENAS
Today we have Joaquin's training scene with Marc Ruffalo. It was set up so that the boys could meet the day before the scene and get to know each other a bit, but it seems that they were both eager to be fresh for the scene and had an early night (in the same bed of course) instead.
   After watching the scene I think you will agree that it is not so easy to spot that Joaquin is the newbie and Marc the trainer as they both give an outstanding show. Our cameraman Marty decided to be a bit loose with his directions today and let the boys take the lead in the scene and just film whatever it was that they wanted to do. Luckily we will get to see a lot more of Joaquin in the future as one of the new members of our regular team.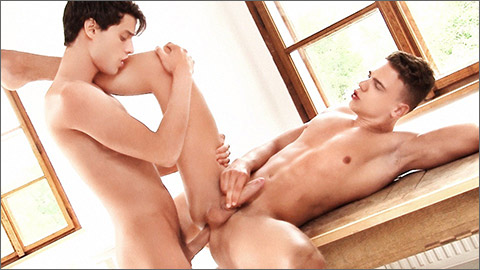 SUMMER BREAK 7: ANDRE BOLEYN & JOAQUIN ARRENAS
After a stroll around the gardens, it is the bathroom that Andre and Joaquin choose as the venue of choice for having sex today. Andre has been eyeing off Joaquin for quite some time, so our expectations for this scene were quite high.
   Both dark haired guys are fairly intense lovers and although Andre has the edge with experience, Joaquin manages to match him in almost every regard. Freshman Joaquin is the bottom for today's scene and is clearly enjoying every moment of it.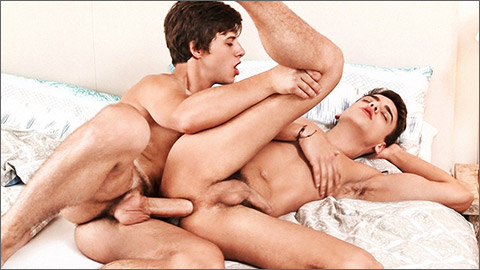 BASTIAN DUFY & JOAQUIN ARRENAS
2 of our Freshmen guys are joining us here on BelAmi today as Marty Stevens films Bastian Dufy and Joaquin Arrenas in this energetic love making session.
   Of all the new guys, Bastian has to be one of the best at sucking dick (not that he does not excel at most other things sexual as well), giving Joaquin a taste of proper deep throating before also showing him what he can do with his big and thick cock as well.
   With boys like this as our new generation, we can be assured of many more years of pleasure at BelAmi.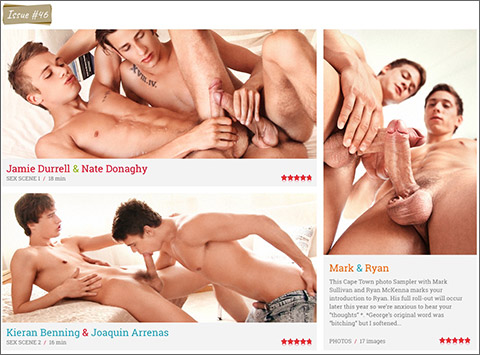 FRESHMEN ISSUE 46: Kieran Benning & Joaquin Arrenas