Handsome Czech Gay Porn Star, Ian Roebuck
Known Aliases / aka: Adam Nezval
Years Active: 2016 – 2017
BEL AMI INFO:
Ian Roebuck is in person one of the quietest and tamest of our models. Although at the moment he only has 1 scene online, he will be coming up in 2018 when he will be featured in our Jambo Africa series.
Eye Color: Green
Zodiac: Libra
Dick Type: Average
Dick Size: 15.5
Hair Color: Brown light
Height: 178
Weight: 64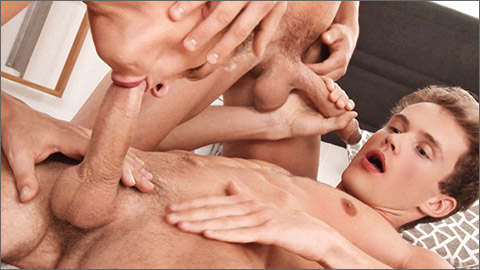 HELMUT HUXLEY & JEROME EXUPERY & IAN ROEBUCK
It is hard to feel sorry for poor Helmut at the beginning of this clip when his finds his privacy interrupted by a very horny Jerome and Ian. Somehow his complaints come off as a little empty when he very quickly decides to join in the fun with the other 2 guys (although I suspect that this was Jerome's plan right from the beginning).
   Although Ian is not a regular here on BelAmiOnline, we do have about 10 scenes with him, so this will not be the last time you see him in action.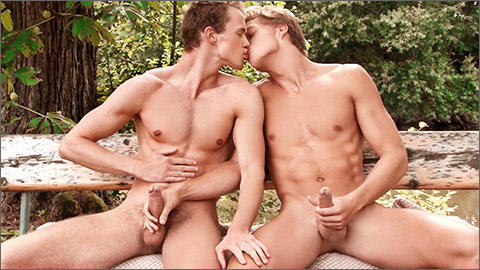 SUMMER BREAK: CHRISTIAN LUNDGREN & IAN ROEBUCK
This is it for our Rick Day "Summer Break" photosessions and we have our blond hero Christian Lundgren together with Ian Roebuck (The combination surprised us a little too, but despite the fact that they are both blonds, there is a nice contrast between the 2 boys, Christian's tall, smooth and tanned physique and Ian's also lean, but paler and slightly haired body). Even though this marks the end of the photo shoots, there is still 1 more week of general Summer Break programming to come your way.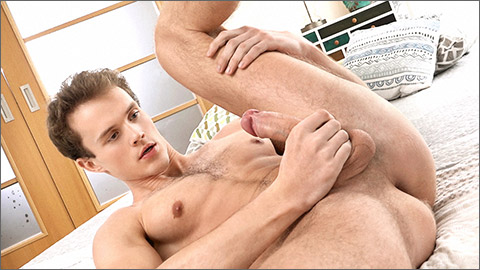 BELAMI CASTING: IAN ROEBUCK
Baby faced Ian first came to our studio when a friend of his was doing a photoshoot and he came along for the ride. Today it is his turn to step in front of the camera. At 6'2″ he would fit in well with a lot of our new guys. Ian used to be a dancer but recently started working out and his most recent hobby is working out to gain some body mass. Let us know what you think about Ian.
BEL AMI
BEL AMI FRESHMEN
WILLIAM HIGGINS
WILLIAM HIGGINS STR8HELL