Sean Cody Amateur American Gay Porn Star, Graham @ Sean Cody
Known Aliases:
Years Active: 2014 – 2016
SEAN CODY INFO:
Height: 6'0″
Weight: 170lb
Cock: 6″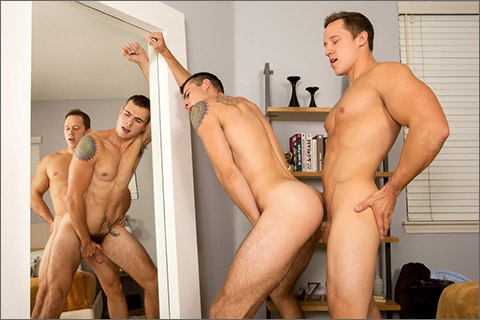 CHASE & GRAHAM BAREBACK
Yoga master Graham showed Chase the basics of yoga, and it was hot as hell! The poses that these two hunks were in left us wanting more…and boy, did they ever give more! Asses in the air, hot bodies being stretched, and a good post-workout fuck! "Gotta limber up before our next workout." Graham was all smiles watching Chase do those sexy yoga poses. "You gotta be flexible for sex to have it be really fun!" This relaxing experience made both teacher and student very horny, and it was Chase's turn to show Graham a more intense workout!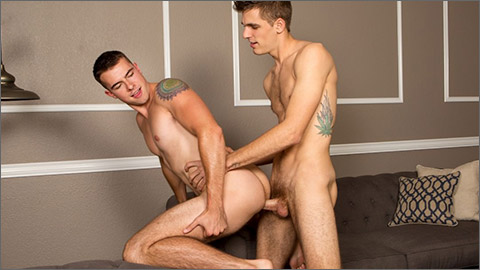 JESS & GRAHAM BAREBACK
Jess and Graham actually already know each other and have hung out a couple of times. They struck up a friendship and seem to get along great! "Jess, what do you like about Graham?" We were curious. "Number 1, his eyes for sure…his chest, and this little happy trail here." Jess touched Graham's stomach. Then we asked Graham the same thing. "He has this magnetic personality…we're friends, it's good!" Before we knew it, they were already getting each other naked. Graham pulled Jess's shorts off and started sucking on his huge dick right on the beach. They almost got caught so when they got in the car to go back to the house, Graham had some unfinished business to tend to…he was rewarded by cum on his face and in his mouth. Needless to say, Jess cums a lot, and he just keeps impressing us with his ability to cum one time after another and another, round after round…Graham was certainly not complaining and by the end of it all, he was spent.