Men At Play French Gay Porn Hunk, Enzo Rimenez
Years Active: 2009 – 2016
MEN AT PLAY INFO:
MENATPLAY has a new Hot Shot Hunk. 30 year old French born Enzo Rimenez is 6'1″ of pure muscle, and we found the perfect spot for him – banging hard on a sweet, tight ass like Robbie Rojo's.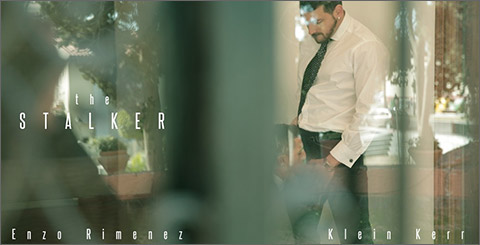 THE STALKER
With his striking masculine looks, and powerful physique Enzo Rimenez has become one of our most popular men on MENATPLAY, but with that popularity also comes unwanted attention, and unbeknownst to him someone is watching him very closely. But today Enzo gets an unexpected visit, and intrigued by the handsome stranger, our msytery "stalker' sneaks in for a closer view and hits [Record].
   What results is this secret and incredibly sexy footage, capturing the French hunk in a no-limits fuck session with Klein Kerr where he strips Klein from the waist down, and gives his ass the pounding of a lifetime. Holding his legs apart and grabbing him by the tie, to help himself ram his thick meat as deep into Klein as possible, making him shoot his tasty load all over himself.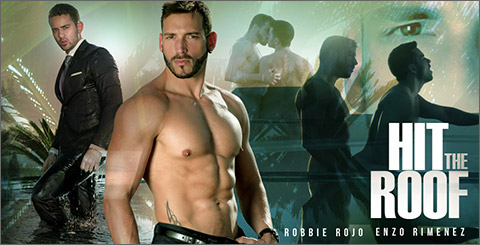 HIT THE ROOF
HIT THE ROOF stars Enzo as the hot tempered business-man, who is a bit heavy handed with the young and handsome waiter. But as we know Robbie is no wall flower, and takes Enzo's hard treatment like a pro – getting on his knees to work on his hard, uncut dick with a look of total pleasure in his eyes – sucking and swallowing his meat right down to his balls. Robbie then offers up his smooth hole to the French Muscle Hunk, with a look on his face that just screams 'Fuck me please!'. Enzo pounds on Robbie from behind with such force, driving his dick deep in his warm, tight ass before rewarding Robbie with a delicious, hot load. Don't miss Enzo's Super Hot debut on MENATPLAY and watch out for much more of him very soon!
MEN AT PLAY
TITAN MEDIA
CAZZO FILM BERLIN
ALPHAMALES
CITEBEUR