Tattooed Muscle Hunk Solo Performer & Gay Porn Star, Bryce Tucker
Known Aliases:
Years Active: 2010 – 2013
RON LLOYD / LEGEND MEN INFO:
Height: 6′, 182.9 cm
Weight: 195 lbs., 88.6 kg
Eyes: Blue
Hair: Light Brown
Length: 8 inches, 20.3 cm
Girth: 6 inches, 15.2 cm
Cut: Yes
Smooth: Sometimes
Hairy: I Think So, But Always Keep It Shaved
Sign: Cancer
Boxers: Rarely
Briefs: Designer Boxer Briefs
Neck: 17 in, 43.2 cm
Chest: 47 in, 119.4 cm
Bicep: 18 in, 45.7 cm
Quads: 24 in, 61.0 cm
Calves: 16 in, 40.6 cm
Shoe: 12
Ink: You Betcha!
Always: Smiling 😉
Low Hangers: Very Heavy
Frequency: Daily
Load: Big At Times
Oral: Very
Anal: I Love Tight Asses
Love To: Dominate
J/O: Only When Not Seeing Someone
Place: You Name It
Women: Most Of The Time
Quicklikes
Drink: Mud Slide
Car: Bmw
Pizza: Only On Cheat Days
Sport: Football
Profession: Carpenter Turned Model
Thing To Do: Watching A Sunset With Someone Special
Best Feature: Strong Jaw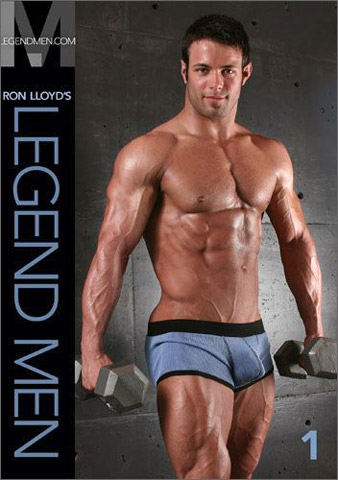 LEGEND MEN 1
Ron Lloyd creates legends. Each uniquely handsome in his own way; yet undeniably powerful, sensual and all man. Lloyd's classically trained eye brings an aesthetic to his imagery as unparalleled as the men he captures. Cover hunk Braun Drek, Max Wheeler, Zeb Atlas and six other men are featured in this first of a new DVD series from the creator of Body Image Productions and new online experience… LEGENDMEN.COM.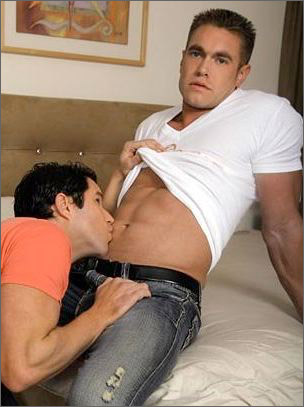 BRYCE TUCKER FUCKS TRAVIS JAMES
When you get a blond jock stud like Bryce Tucker it's all you can do to just stare at the mountain of muscle before you. He practically lives at the gym and has the body of a greek god to prove it. Now throw in the adorable Travis James, with a sweet handsome face and a smooth muscular jock body and you have the makings for one of the hottest hardcore gay porn videos around. Travis totally worships Bryce's muscles, running his hands all over them, licking and touching wherever he pleases. And Bryce is hard as a rock with this horny stud exploring his body. Travis works all of Bryce's rock hard cock down his talented throat and gets him so worked up he'll do almost anything to get off. He then goes down on Travis and gives him a taste of his own medicine. Bryce has gotten really good at sucking cock and by the way Travis is practically begging to get plowed it's obvious how much he's getting into it. Bryce finally throws Trav! is' legs up over his own head and rams his fuckstick deep inside. Travis can't get enough and flips over so he can take it doggie style, feeling every inch of Bryce's enormous dick. Finally Bryce hits home stretch as he shoots his load while looking at the expression of pure pleasure on Travis' face, which he covers in his own hot sticky jizz. Then Travis unleashes his load all over his own smooth chest.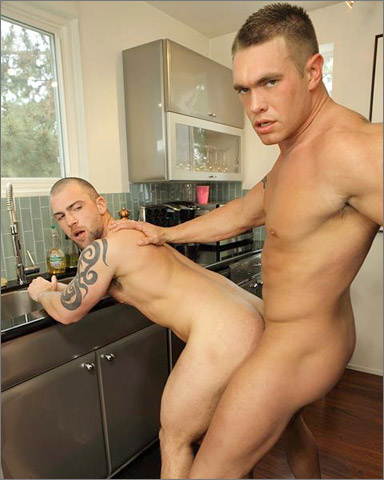 BRYCE TUCKER FUCKS TRENT DAVIS
If your plumber looked like Bryce Tucker I'm sure you would be trying to think of all kinds of ways to get him to strip down for you. Trent Davis came up with an ingenious plan and pretty soon this shirtless stud is showing off his big hard muscle while drenched in sweat. Trent is doing his best to swallow Bryce's huge dick. And once his sink is unclogged it's time for Bryce the Plumber to work his snake down into Trent's open pipe. First he has to make sure it's good and ready by working his huge soft tongue all around the open hole. Trent is in bottom heaven as Bryce's giant cock is slammed deep into his ass. Then he climbs on top and rides him like a wild cowboy. When you get one of the hottest gay musclemen eating out your ass and fucking your brains out you know you're in for a good time. Finally Bryce shoots a huge load all over Trent's face and he's so appreciative that he licks all the leftover spunk off ! of Bryce's monster cock.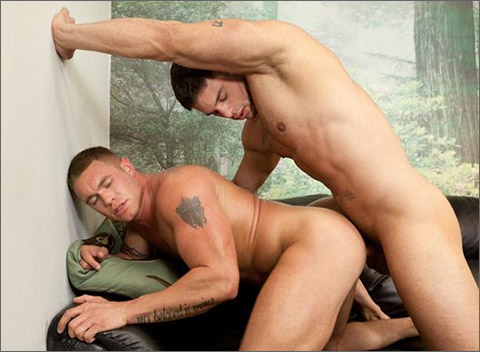 CUM & GO: DEREK ATLAS FUCKS BRYCE TUCKER
When you go to the Cum and Go Sperm Depository and the guy at the counter is none other than hot, horny and hung bodybuilder Derek Atlas, would you really need any further inspiration to make a deposit? That's what was going through the mind of Bryce Tucker as he approached the counter. Both of them have amazing smooth muscular jock bodies and big thick cocks so you know this is going to be amazing. Derek fucks Bryce's hot ass like there's no tomorrow and Bryce is so hot for Derek it's a wonder he doesn't spill his seed all over the place soon after it all starts. But luckily he holds off because there's a lot more hardcore action to be had. But all studs must cum before they go and Derek manages to get one nice hot load from Bryce, even though it's not how he normally collects it. Then again, with a stud like Bryce, maybe it is.