All American Jock Sean Cody Amateur Gay Porn Star, Blake @ Sean Cody
Known Aliases:
Years Active: 2013 – 2016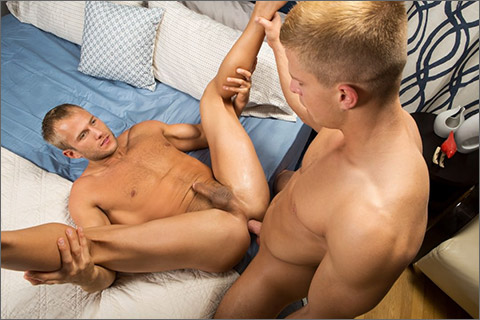 NIXON & BLAKE
"I just love it when I get taken to the ground and he's on top of me…I mean, wait…we're talking about wrestling?" Blake was clearly very excited when he took one look at sexy newbie Nixon. What's a good way to break the ice? Wrestling, of course! Wrestling outside, in the water, half naked…this is what dreams are made of! Nixon is a wrestler, so naturally he won, even though Blake put up a good fight. However, Blake didn't seem to think he lost, "My definition of winning is getting pinned by a sexy guy. It's win-win for me!" If that's the definition of winning, then Blake won all day! Nixon gave him a good pounding and both were left feeling like winners.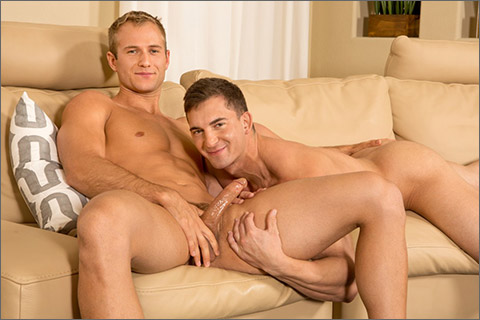 JOEY & BLAKE BAREBACK
After a leave of absence, Joey has returned! We're so glad to have him back and so was he, especially because we paired him up with Blake! What to expect? Joey said it best: "Rough! We are going to pound town!" Joey is such a sweet guy, and we just couldn't picture him being too rough, but Blake begged to differ. "I bring out the best in people." He smirked. They're both mostly bottoms, but we wanted to give them both the opportunity to show everybody they can fuck ass just as well as they can take dick. "Just because you know how to take a dick, everyone thinks that you don't know how to fuck. No!" Blake made sure we all knew he meant business. This is surely to be a great flip-fuck with these two studs!
BRODY & BLAKE: BAREBACK
PARKER & BLAKE: BAREBACK
CHAD & BLAKE: BAREBACK
RYDER & BLAKE: BAREBACK
STU FUCKS BLAKE
TIM FUCKS BLAKE
RANDY FUCKS BLAKE
CAMERON FUCKS BLAKE
JESS FUCKS BLAKE
LIEV FUCKS BLAKE
DAVID FUCKS BLAKE
GLENN FUCKS BLAKE
BLAKE & JAYDEN FLIP-FUCK
BLAKE SOLO