American CockyBoys Gay Porn Star, Beaux Banks
Known Aliases:
Years Active: 2016 – 2018
COCKYBOYS INFO:
For Beaux Banks' debut scene at CockyBoys, he proved himself quite a talented bottom by taking the cock of another "Banks" by the name of Boomer. And as anyone knows, bottoming Boomer's famously large cock is not an easy task! The chemistry between the two was so hot that it even spawned the #HausOfBanks hashtag on Twitter. With his tight muscles, soft olive-colored skin, and gorgeously rounded butt, it's clear that Beaux is cut out to fulfill any top's dreams… and he loves taking it! Aside from his confident and fearless personality, one of Beaux's hottest traits is how eager he is to please whichever guy he's with. Beaux is a very welcome addition to CockyBoys, bringing a certain energy with him that's both thrilling and hot to watch.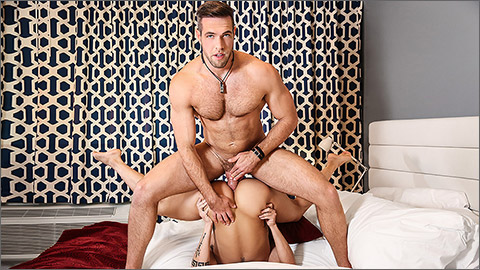 HUNTING BEAUX – PART 2
Alex Mecum joins in on the hunt and he isn't disappointed when he finally catches Beaux.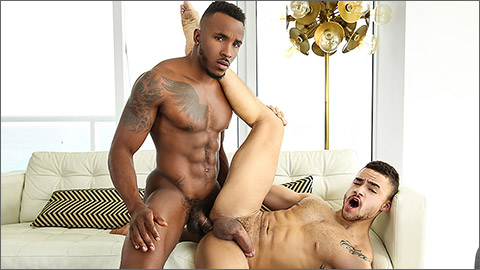 MASTERCLASS – PART 3
Phoenix Fellington and Beaux Banks bring you the third installment of masterclass.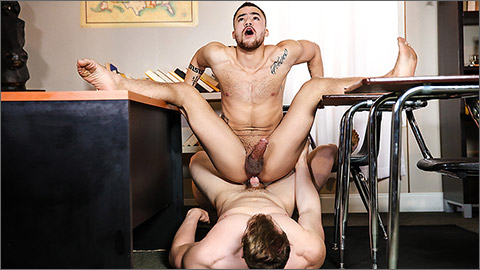 HUNTING BEAUX – PART 1
Beaux Banks is a masterful hacker who is tired of lame dating apps. He takes it up a notch by taking over the airwaves and offering his ass up as bounty for anyone smart enough to find him. The payoff? His ass, hole, and mouth any way you want it.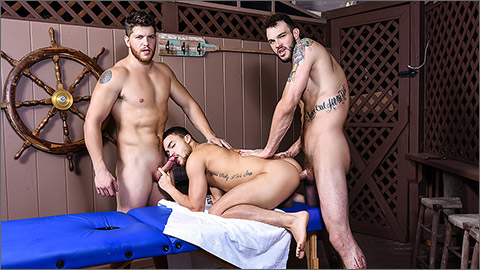 COUPLES MASSAGE – PART 2
Cliff Jensen and Ashton McKay are out tossing a ball when Beaux Banks spots them and wants to toss more than a ball with Ashton. When Cliff steps away for a minute, Beaux swoops in to offer Ashton a private massage. Ashton happily agrees and Beaux gives him more than he bargained for. Not one to be left out, Cliff makes sure he gets a turn as well.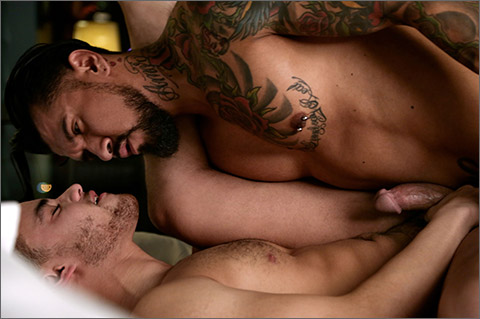 BOOMER BANKS FUCKS BEAUX BANKS
Who doesn't love New York? It's a city where a chance encounter on a subway can lead to meeting Mr. Right…or Mr. Right Now, as Boomer Banks points out.
   Beaux Banks has admired Boomer Banks from afar and is eager to get to know him more intimately. Luckily, Boomer has been waiting for him and the chemistry is electric. Their passionate makeout session quickly leads to Beaux kissing his way down Boomer's toned chest until he takes his entire cock in his mouth. It isn't long before Boomer throws Beaux onto the bed so that he can taste his willing hole and take Beaux's cock in his mouth.
   Things quickly heat up and Beaux begs Boomer to take him. Turning Beaux over, Boomer fills his hole completely while Beaux moans with pleasure; writhing in bed and twisting the sheets. Burying Beaux's face in the pillow, Boomer takes control and leaves Beaux pleading for more until Boomer blows his cum load all over Beaux's sleek back. Still reeling from the ecstasy of Boomer's cock, Beaux strokes himself until he explodes all over his own stomach.
CLICK HERE TO GO TO HIS COCKYBOYS DETAILS