Handsome Spanish Gay Porn Star, Alejandro Mango
Years Active: 2013 – 2017
FUCKERMATE INFO:
Alejandro is up there with the best of our incredible models, every part of his body is pure candy that we all want to touch.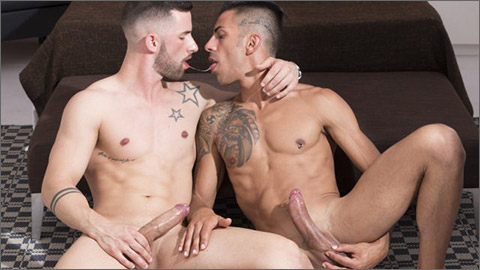 SPANISH CANDIES IN ACTION – ALEJANDRO MANGO & SUNNY COLUCCI
This week the handsome Sunny Colucci is back on Fuckermate bottoming for a sexy mate that has been missing from our screens since too long: Alejandro Mango has shot only a solo video with us, but now time has arrived to watch him together with another fuckermate. The chemistry between the two mates is awesome and Alejandro will love topping Sunny hot ass and fucking the cum out of him! They both are hot, they both have a gorgeous toned body and a big juicy dick between their legs and they are going to enjoy every single moment of this fucking!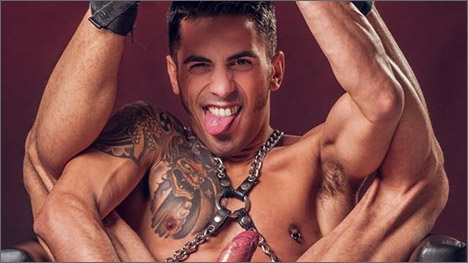 CANDY SPANISH: ALEJANDRO MANGO
This week we have an exotic horny guy for you. When Alejandro was in front of our cameras we couldn't believe just how sexy he was. He really let go and seduced us with every touch of his incredible body. Soon we'll have more of Alejandro Mango on fuckermate for sure. Don't miss him. This recording of pure pleasure is brought to you with the collaboration of Emciphoto.

SCORCHED
Scorched stars Alejandro Mango and Francesco D'Macho.