Handsome British Gay Porn Star, Theo Ford
Years Active: 2014 – 2018
TWITTER @THE_THEO_FORD
UK NAKED MEN INFO:
Nationality: Ireland / France / EU
When Irish eyes are smiling, we're on our way to melting; throw in a sexy French accent (he was raised in Paris) and we're on our knees, begging for more… and we get it; this handsome naked men strips to reveal a solid, pert arse and a big, uncut cock that just oozes pre-cum as it stands to attention.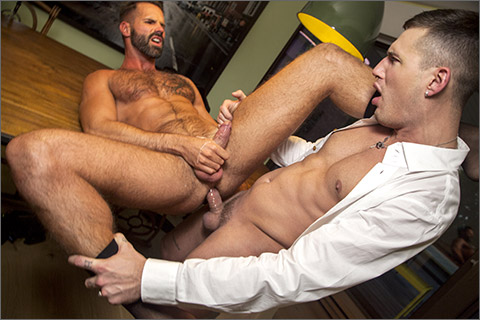 PARIS PERFECT: Theo Ford fucks Dani Robles
As if being forced to eat escargot, "Mr. Ferrand's Favorite" wasn't bad enough, Colton Grey's charade takes a turn for the worst when a Spanish hitman (Dani Robles) turns up at the Penthouse. His threatening demands for payment on a debt are appeased by Theo Ford who takes Dani into the next room to buy some time. The down payment includes heavy foot play, ass eating, cock sucking, and every inch of Theo's thick, uncut cock, shoved up Dani's tight ass. All of the aggressive fucking and noisy load eating creates such a ruckus, Colton is convinced that Theo is being worked over by the Spanish hitman. On his way out, the disheveled Valet Theo ominously warns that the debt must be repaid within 24 hours – or else! Unaware that his best friend's phone has been stolen, Colton frantically calls Johnny V. Where could he be? All is definitely NOT perfect in Paris!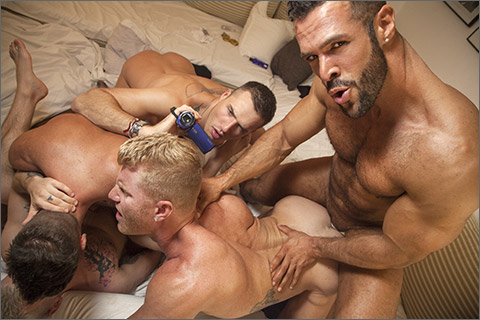 PARIS PERFECT: Colton Grey, Johnny V., Theo Ford, Dani Robles & Denis Vega
Johnny V. and Theo Ford return to the house and the case of the mistaken identity is solved but the 24-hour debt is due. Johnny and Colton Grey offer to pay up but Theo Ford explains it's not money the Spaniards are after. In order to settle the debt, Dani Robles and Denis Vega must fuck Mr. Ferrand's tight virgin hole – and it must be filmed. When Ferrand flatly refuses all eyes turns to his doppelgänger, Colton. Ready for anything Colton and Johnny are all in! Passionate tongues dive down hungry throats as clothes fly off revealing chiseled, muscular bodies, perfect round asses, and giant rock hard cocks. Americans Colton and Johnny take one for the team while the Spanish studs fuck their faces and asses leaving no hole unfilled. Loads fly and are greedily licked up as the International fuck-fest comes to an end. Everyone gets laid, debts are paid, and dreams are made. Paris really is Perfect! There's just one more mystery for Colton to solve… who is this "Boss?" You might be surprised!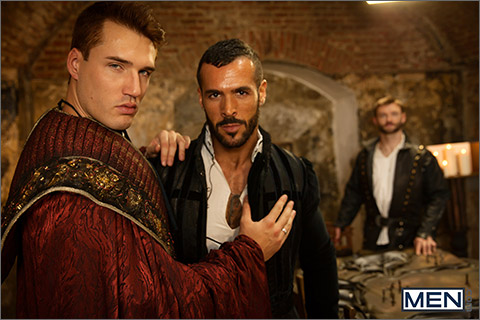 GAY OF THRONES – PART 8
Theo Ford and Dennis West have some insane chemistry as they suck and fuck until they release their loads in this epic episode of GAY OF THRONES.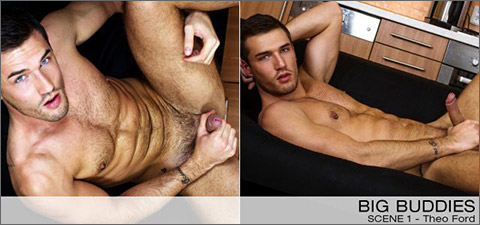 MINUTE MAN 47: BIG BUDDIES
Alone in his studio apartment, muscle-toned Theo Ford strips down to his COLT Collection briefs to enjoy the benefits of living alone. Lounging on the sofa Theo lowers his briefs to sensuously stroke his swollen uncut cock. It isn't long before Theo's hands begin an exploration of their own and soon Theo is bent over on all fours, teasing his own sweet man-hole with gently probing fingers. Stroking and probing edge Theo closer and closer to a boiling point. Up on his knees Theo leans back and lets his throbbing meat shoot a nut busting load, groaning and grunting to his heart's content.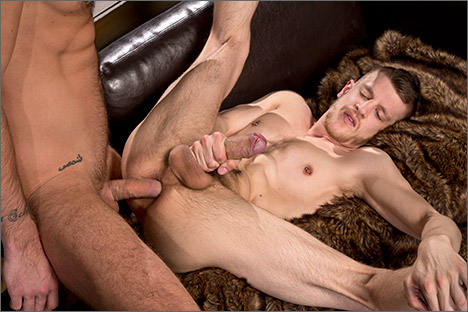 FUCK YEAH!: Theo Ford fucks Caleb King
Tall, dark and handsome Theo Ford explores Caleb King's milky flesh. As their cocks throb against each other passionately, Theo's dick gets thicker and harder with every stroke. It's not long before the back of Caleb's throat is being punished by Theo's meaty tool. Caleb wants Theo's cock in every way, so he plays with Theo's foreskin until Theo asks if he can have Caleb's ass. Starting out with a thumb in Caleb's ass, Theo lubes Caleb's hole up with some spit and shoves his fingers in. Theo drives his cock in, and all Caleb can think is "Fuck Yeah!" as his low-hangers sway back and forth. Caleb is overcome with ecstasy, loudly exclaiming his satisfaction. Theo flips Caleb onto his back and puts all of his weight behind his long fulfilling strokes. Unable to edge any longer, Theo pulls out and coats Caleb's abs, which spurs Caleb to release a thick load across his thighs.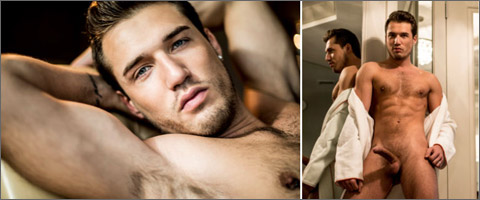 THEO FORD SOLO & HELPING HAND
When I first saw Theo Ford, I immediately though "high fashion." He's very tall (6'3″ I think), and has a classically handsome face that would be at home in Italian Vogue or any other fashion magazine. That was the inspiration for my first photo shoot with Theo, and the results are stunning. Theo is completely versatile, and has a nice thick cock and a great, lean body. Stare into his eyes and fall in love with him. It's hard not to. For his first movie, we filmed a solo, but pretty soon into the solo, Theo looked at me and it was clear he wanted some help. Who am I to say no? This is a sensual, erotic solo and I think you'll love it.
NAKEDSWORD
COLT STUDIO
DOMINIC FORD
MEN.COM
KRISTEN BJORN PRODUCTIONS
MEN AT PLAY
TIM TALES
RAGING STALLION
HOT HOUSE
LUCAS ENTERTAINMENT
UK NAKED MEN
ALPHAMALES
EUROCREME
HARD BRIT LADS
ON THE PROWL #12: THEO FORD & JOHN FINKEL
ON THE PROWL #10: JAMES CASTLE & THEO FORD DP MANUEL OLVEYRA
SO YOU THINK YOU CAN FUCK! – SEASON 5
JUST ANGELO & THEO FORD'S NEW YEAR'S FUCK
THEO FORD SOLO & HELPING HAND
DR. FORD EXAMINES JONAN WOLFF
MAÑANA
DR. FORD
LETTERIO & THEO FORD
THEO FORD FUCKS MICKEY TAYLOR
RAFF OWEN FUCKS THEO FORD
KAYDEN GRAY & THEO FORD
THEO FORD HARD BRIT LADS SOLO
GAY OF THRONES – PART 8
#PORNSTAR – PART 2
#PORNSTAR – PART 1
IVY LEAGUE – PART 2
IVY LEAGUE – PART 1
HERE AND NOW
NON SURPRISE
I, SPY – BEHIND THE SCENES
THE TAKEOVER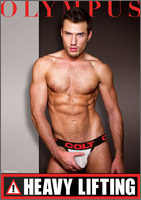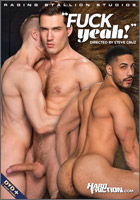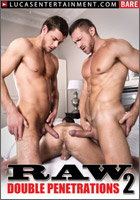 HEAVY LIFTING
XXXPOSURE
FUCK YEAH!
SUBMISSIVE
BB PARTY @ MY PLACE
RAW DOUBLE PENETRATIONS 2
CITY BOY
I, SPY
VIDEO ON-DEMAND: Theo Ford @ AEBN SMUTJUNKIES THEATER
DVDs & ON-DEMAND: Theo Ford @ TLA VIDEO